Armstrong Energy to Restructure Debt, Close Ohio County Mine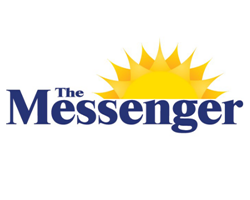 By Mike Alexieff
October 8, 2017 - Armstrong Energy Inc., owner of Armstrong Coal Co. Inc., has announced that it had reached an agreement with its lenders to restructure its debt and announced plans to idle its Equality Boot mine in Ohio County, West Virginia.
Armstrong officials at the corporate office in St. Louis and the local office on Brown Road in Madisonville did not return phone calls Friday.
The privately held company, founded in 2006, reported in Securities and Exchange Commission filings last month that it failed to make a $11.75 million interest payment on a $200 million loan and that it "may be necessary for us to file a voluntary petition for relief under Chapter 11 of the United States Bankruptcy Code ...."
According to a press release, Armstrong has "reached an agreement in principle with holders of approximately $156 million in aggregate principal amount of the Company's senior secured notes due 2019, Knight Hawk Holdings LLC, as well as the Company's largest shareholder and the Company's primary mineral rights provider on the terms of a strategic transaction that will provide for a comprehensive balance sheet restructuring."
Without clarification from Armstrong officials, it's not clear what that means for the long-term survival of the company.
However, in the release, Armstrong Executive Chairman J. Hord Armstrong III said, "Armstrong has sufficient liquidity to continue normal operations during the restructuring process."
But on Thursday the company also issued notice that it plans to shut down the Equality mine and reduce its workforce at its Armstrong Prep and Dock facility. The notice says 61 people work at the mine and 49 and the prep and dock facility.
"These actions were necessitated by market overproduction and a sustained depression in demand for high sulfure thermal coal ...," the notice said.
The company said the layoffs will occur in December and "be permanent."
Ohio County Judge-Executive David Johnston said if the closure happens, it will be a serious blow to the county.
"If they really did shut down, we'd lose a lot of revenue," Johnston said.
The county gets about $2 million annually in coal severance money and another $500,000 in occupational taxes from Armstrong operations in the county. The county's annual budget is about $15 million.
"We're still hopeful they'll come up with a way to keep it open or sell it to someone who will," Johnston said.
According to its website, the company operates three other mines in Ohio County, Lewis Creek, Midway and Kronos, and the Survant mine in Muhlenberg County.
It is unclear how many people are employed at Armstrong's offices in Madisonville. The Madisonville-Hopkins County Economic Development Corporation website lists the company's employment at 161 as of 2013.
Ray Hagerman, M-HCEDC president, said Armstrong's difficulties could have "indirect" effects in Hopkins County, either mining industry suppliers who lose business due to the mine closure or local residents who work at the Equality mine.
Johnston didn't know how many of Armstrong's employees come from out of county, but estimated it could be half of them.
He said the miners he's talked to are "devastated. They think it's a done deal."