Mining Industry Unemployment Almost Halves in Australasian Institute of Mining and Metallurgy Survey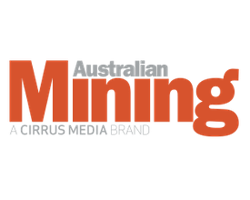 October 9, 2017 - A survey by the Australasian Institute of Mining and Metallurgy (AusIMM) has confirmed that employment of resources professionals is stabilizing after an extended period of high unemployment during the industry downturn.
The 2017 AusIMM Professional Employment Survey revealed that unemployment rates of Australia-based professionals working in the mining and resources sector have fallen from 14.1 percent in 2016 to 7.4 percent in 2017.
This lift in employment is coupled with a significant improvement in industry outlook, with 65 percent of survey respondents anticipating increased industry opportunity in the coming 12 months (compared to 29 percent in 2016).
AusIMM chief executive Stephen Durkin said the results aligned with a growing positive sentiment towards professional opportunities in the resources sector.
"Australia's mining industry is world-class, and our success is a credit to the talented professionals working in the sector. There are 65,000 professionals employed in the Australian mining industry, a sector that contributes $236 billion, or 15 percent of GDP, to the economy," Durkin said.
"It is encouraging to see such a strong uplift in employment and opportunities for our members and resources professionals as a whole after what has been a very difficult few years for the industry.
"There are many positive signs that the sector, which is so important to the prosperity of our nation, is returning to good health."
Despite the overall improvement in the national employment rate for resources professionals, there are areas that are lagging. In Western Australia, unemployment remains higher than the rest of the country at 9 percent.
Unemployment amongst professionals working primarily in iron ore also remained high at 14.4 percent, compared to other commodities such as copper or coal that recorded low rates of unemployment at 3.5 and 3.9 percent, respectively.
"While the overall rate of employment has improved significantly, there is a fragmentation with some sectors and regions continuing to report high rates of unemployment," Durkin said.
Survey results also indicated some key differences in employment and remuneration based on gender, with a remarkably low unemployment rate for female resources professionals of 3.7 percent compared to 8.1 percent for male resources professionals.
While employment of female professionals, who make up approximately 15 percent of the workforce, has improved, there remains a significant gap in remuneration. Female AusIMM members reported lower wages than their male counterparts in all career stages except at the graduate level.
The AusIMM survey is conducted annually, with 2017 data was collected from 1955 of its members between June and July.