Move Mining Next Gen Asks the Question: Why Is Mining Important In Our Lives?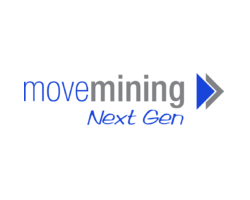 October 9, 2017 - This competition is the perfect way to encourage kids and young adults to think critically about the world around them and encourage them to explore how the things they use every day are made. By applying STEM skills, creativity, teamwork and research, the Move Mining Next Gen competition will challenge your child in a fun and competitive way.
Get involved! The Move Mining Next Gen competition is a creative way to learn and have fun. Learn more about Move Mining Next Gen at www.moveminingnextgen.org.
Cash prizes up to $1,000 will be awarded to competition winners, so don't miss this chance!
Get Started Today!
Videos due by November 1, 2017
Videos must be 3 minutes or less
Parental Consent is required
Top video wins $1,000! Other prizes will be awarded
Submit your video early for a greater chance of winning the People's Choice award.
Looking for more inspiration? Check out the online resources available at www.moveminingnextgen.org to help you get started!