Lawmakers React to Trump Plant to Scrap Clean Power Plan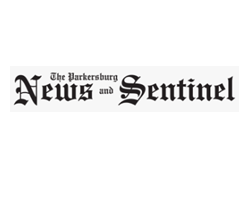 October 10, 2017 - Federal lawmakers from West Virginia are praising plans by the Trump administration to withdraw today from the Obama administration's Clean Power Plan.
Environmental Protection Agency (EPA) Administrator Scott Pruitt announced Monday the administration plans to withdraw from the plan, an Obama-era effort to limit carbon emissions from coal-fired power plants.
"The war on coal is over," Pruitt declared in the coal mining state of Kentucky. He said no federal agency "should ever use its authority" to "declare war on any sector of our economy."
For Pruitt, getting rid of the Clean Power Plan will mark the culmination of a long fight he began as the elected attorney general of Oklahoma. Pruitt was among about two-dozen attorney generals who sued to stop President Barack Obama's 2014 push to limit carbon emissions, keeping the limits from ever taking effect.
In his order Tuesday, Pruitt is expected to declare that the Obama-era rule exceeded federal law by setting emissions standards that power plants could not reasonably meet.
It was not immediately clear if Pruitt would seek to issue a new rule without congressional approval, which Republicans had criticized the Obama administration for doing. Pruitt's rule wouldn't become final for months, and is then highly likely to face legal challenges filed by some states and environmental groups.
The Sierra Club is urging members to speak out against the move.
"Carbon pollution contributes to climate change and warmer air and water temperatures that cause extreme weather events like Hurricanes Irma, Harvey and Maria to be more deadly and more destructive," they said in a statement. "Repealing the Clean Power Plan is a double whammy for our communities: it will result in increased rates of respiratory illness and premature death while worsening climate change.
"By moving to repeal the Clean Power Plan, EPA Administrator Scott Pruitt is doing the bidding of big corporations and polluters, putting their profits before the health and safety of our children and families."
However, lawmakers and other officials from West Virginia agreed with Pruitt's approach on this matter.
U.S. Senator Shelley Moore Capito, R-W.Va., said the Obama administration waged a war on coal and issued heavy-handed regulations to pick winners and losers among energy industries. The Clean Power Plan would prevent construction of new coal plants and require most existing plants to close in the coming years.
"In West Virginia, our coal miners, their families and entire communities felt the blow of that misguided approach to energy production," Capito said. "It's refreshing to see how committed the Trump administration is to pursuing a true all-of-the-above energy policy, and Administrator Pruitt's announcement is another sign that America's energy strategy is headed in the right direction."
The United States can be a real global leader when it comes to energy production, she said.
"We can't shutter entire industries that have helped power this country for decades," Capito said. "We should responsibly embrace all forms of energy production, do what we can to improve them and continue to explore new and innovative energy options.
"I appreciate the Trump administration's commitment to creating and preserving good energy jobs and expanding America's energy potential, and I look forward to continuing to work together to achieve these important goals."
West Virginia Attorney General Patrick Morrisey said he felt the Clean Power Plan "was blatant and unlawful federal overreach."
"I was humbled to have led the state-based coalition that defeated the Power Plan in court through an unprecedented stay at the Supreme Court and am excited that the Trump Administration is taking the final step to kill this terrible, job-killing regulation," he said. "I believe these actions will help lead to a rebound for coal and will make lives better for coal miners and their families."
U.S. Representative Evan Jenkins, R-W.Va., praised the Trump administration's announcement that it will formally end the Clean Power Plan rule.
The rule was a key part of the previous administration's "anti-coal agenda," Jenkins said. He joined a number of his colleagues in filing an amicus brief in support of West Virginia's court case against the U.S. EPA and its existing coal-fired power plant regulation.
"After eight years of radical environmental policies from the White House, we now have a president focused on bringing coal jobs back," Jenkins said. "President Trump promised to fight for our miners and our way of life, and he is keeping his word."
The Obama administration used this rule to pick winners and losers at the expense of West Virginia's jobs, he said.
"I will continue to work with President Trump on solutions that will move West Virginia forward, create more jobs, and return the EPA to its core mission," Jenkins said.