Coal India Signs Wage Pact With Workers' Unions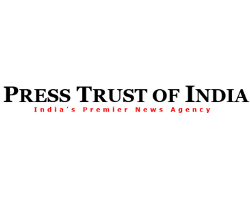 October 10, 2017 - State-owned Coal India today said it has signed a wage agreement with workers' unions for a period of five years which would have an estimated impact of Rs 5,667 crore annually to the miner. The "Memorandum of Agreement for National Coal Wage Agreement-X has been signed on October 10 for a period of five years from July 1, 2016 to June 30, 2021", Coal India said in a filing to BSE stock exchange.
"This agreement will impact 2.98 lakh coal workers and the total estimated average annual impact would be Rs 5,667 crore," the filing said. S.Q. Zama, the Secretary-General of Indian National Mine Workers Federation told PTI of the five central unions in the coal industry, only three -- AITUC, CITU and BMS -- signed the wage pact.
The three unions of AITUC, CITU and BMS represent 25-30 percent of the 3.6 lakh coal workers of both of CIL and Singareni Collieries Company Limited (SCCL), Zama said. The central trade unions at the coal PSU had been demanding 25 percent increase in gross wages as on June 30, 2016, plus 4 percent as perks.
D.D. Ramanandan, General Secretary of CITU-affiliated All India Coal Workers Federation had earlier said that the unions had settled for 20 percent minimum guaranteed benefit as the management was earlier not contributing to the medical scheme but now has agreed to provide Rs 18,000 per person. "We have reached an understanding with the Coal India management for 20 percent minimum guaranteed benefit," he had said. Every five years, all central workmen unions negotiate with the management for a salary hike through a series of meetings. The validity of the last pay hike expired on June 31 last year.