Coal Gets Nod Over Renewables in Repeal of Obama Power Plan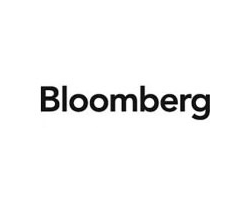 October 11, 2017 - The Trump administration yesterday began the process of repealing former President Barack Obama's plan to cut greenhouse gas emissions from power plants, opening a small window for a revival of coal while prolonging uncertainty over the US electricity mix.
The proposal to rescind the Clean Power Plan leaves unanswered major questions about what utilities will have to do over the coming decades to address climate change and cut carbon dioxide generated by burning fossil fuels.
The Obama administration "pushed the bounds of their authority" by forcing states to change their power mix, Environmental Protection Agency Administrator Scott Pruitt said in a news release. "We are committed to righting the wrongs of the Obama administration by cleaning the regulatory slate."
It will take months, if not longer, for President Donald Trump's EPA to formally end the regulation, much less decide on whether — and how — to replace it. And even that action won't decide the issue, as environmental activists and state leaders, including New York Attorney General Eric Schneiderman, have already vowed to challenge the rollback in court.
The result: Potentially years of uncertainty for utilities making investment decisions meant to pay off over decades.
"When you're making decisions on large capital investments based on the long term, you want to be able to rely on the consistency of the federal government — on the consistency of rules and regulations," said Nick Akins, chief executive officer of American Electric Power Co, owner of the longest US high-voltage network.
"Any time you have this sort of change back and forth from administration to administration, it's more challenging."
The notice of proposed rulemaking issued Tuesday is the EPA's formal first step toward delivering on Trump's campaign promise to rip up the Clean Power Plan, which served as the cornerstone of Obama's climate change agenda and anchored the US pledge to slash emissions in the Paris accord. Trump has already moved to withdraw from that global pact.
Obama's plan dictated specific carbon-cutting targets for states — and then gave them broad latitude in deciding how to meet the rule, such as by retiring coal-fired plants, adding renewable power and promoting energy conservation.
The initiative, which was designed to cut US carbon dioxide emissions by 32 per cent from 2005 levels by 2030, never actually took effect because the US Supreme Court put it on hold in February 2016.
With its proposed repeal yesterday, Trump's EPA is siding with the plan's critics in arguing that the regulation dictated overly broad changes to the US energy system, going beyond the bounds of federal law and flouting a more conventional approach of imposing specific mandates on individual facilities.
The agency is not committing to writing a new regulation governing emissions from power plants. Instead, it plans to formally ask the public to weigh in on whether a replacement is warranted, and, if so, how it should be designed.
"EPA will respect the limits of statutory authority," Pruitt said. "Any replacement rule will be done carefully, properly, and with humility, by listening to all those affected by the rule."
The Trump administration is signalling that it would take a much narrower approach with any potential replacement, possibly by requiring utilities to operate individual coal plants more efficiently. Depending on the details, that could yield modest greenhouse gas reductions — or even lead to more, if newly optimised coal plants churn out more power as a result.
The US was already more than halfway toward meeting the rule's headline goal of slashing carbon dioxide emissions 32 per cent from 2005 levels by 2030, as utilities retire coal plants and add more natural gas, wind and solar power to their portfolios.
Repealing the rule preserves the opportunity for utilities to keep coal-fired power plants running longer and even add more of the fossil fuel to their system if prices spike for natural gas, a chief competitor.
The action offers "a glimmer of hope" for coal producers, said William Nelson, a power analyst with Bloomberg New Energy Finance. The Clean Power Plan capped coal's upside "in the event of an unforeseen, prolonged gas-price spike," Nelson said. "The cap on that upside is now washed away."
The proposed repeal dovetails with other policy moves aimed at boosting the beleaguered coal industry, which is suffering amid flat US power demand and the growth of cheap natural gas, wind and solar power.
Trump's Interior Department has already ended an Obama-era moratorium on new leases to mine coal on federal land and in August repealed a rule requiring producers pay the government royalties based on value of the first arms-length sale of that fossil fuel. Congress repealed a rule designed to keep coal-mining pollution out of waterways in February.
Gina McCarthy, a former EPA administrator who was the architect of the Clean Power Plan, said the Trump administration is embarking on a "fool's errand" in trying "to bring back investment in coal" amid a clean-energy revolution.
It does not make sense for the American public to pay "to keep those dysfunctional old units — that are no longer marketable — in business," McCarthy said on Bloomberg Television.
Some renewable power developers fear the repeal could dampen demand, especially without a clear signal on future emission curbs.
"This is going to have extreme impact on everything that we've built up," Troy Van Beek, owner of the Fairfield, Iowa-based solar power installer Ideal Energy Inc, said on a conference call with reporters. "We need that security in the investment dollar to grow our businesses. It's been noticeable this year how badly this administration has affected our opportunities."
While some utilities and power producers, including Houston-based Calpine Corp, PG&E Corp and Dominion Resources Inc, backed the Obama-era approach, others welcomed the EPA's shift.
"National energy policy should be set by Congress and the states, which have the ability to balance the responsibility to provide customers clean, safe, reliable and affordable energy," said Schuyler Baehman, a spokesman for Southern Co.
Even without prodding from the federal government, "the power sector continues to decarbonize because it makes good business and economic sense," NRG Energy Inc. said in an emailed statement. "Today's energy generation is driven by technological advancements and is trending towards more flexible, cost-effective generation."
Still, analysts said the resulting uncertainty over what the federal government will expect from utilities threatens to cast a cloud over their investment decisions for years.
"This doesn't help steady the waters at all with regard to where the next billion dollars will be spent," John Larsen, director for US power sector work at Rhodium Group LLC, a New York-based consultant, told reporters on a conference call.
Some industry leaders fret that if Trump's EPA doesn't eventually impose a robust replacement for the Clean Power Plan that can withstand legal scrutiny, future administrations may impose more onerous, costly requirements in a bid to stave off the worst consequences of climate change.
Failure to act could trigger a policy backlash resulting in "more aggressive" regulation of coal plants, AEP's Akins said.
To help justify the reversal, the Trump administration has redone the Obama administration's economic modelling of its potential costs, health benefits and environmental gains.
The Trump analysis estimates repealing the plan could yield as much as US$33 billion (RM139.6 billion) in avoided compliance costs in 2030. But that calculation is based on a shift in accounting — effectively ignoring the potential cost reductions that could come from corresponding energy efficiency gains.
Obama's EPA estimated an US$8 billion price tag two years ago, and since then, lower-than-expected prices for natural gas and renewable power have driven potential costs down further.
The EPA's action does not end a federal lawsuit by more than two dozen states challenging Obama's Clean Power Plan. In August, the Washington-based US appeals court renewed an earlier order putting the states' legal challenge on hold, ordering updates every 30 days. The court now can choose to continue the hold, pending the formal repeal, or, less likely, issue a ruling on the merits.
The absence of the Clean Power Plan does not relieve the EPA of its obligation to regulate power plant emissions that the agency has already said endanger public health and the environment. The Supreme Court ruled in 2007 that EPA has authority to regulate those emissions, and the agency issued that so-called endangerment finding two years later.
"EPA is legally obligated under science and the law to take further steps," McCarthy said.