Arch Coal: Supplying Coal for Steel Infrastructure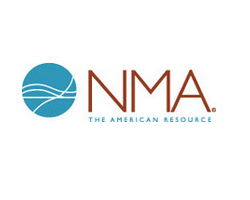 October 12, 2017 - The Trump administration this summer announced a $1 trillion plan to fix the nation's infrastructure. There's no doubt that a robust plan to rebuild America's declining infrastructure should be a priority. Thankfully America enjoys a particularly rich endowment of raw materials that can support such a large undertaking.
Take coal for example — almost 60 percent of the steel produced today uses metallurgical coal. And steel is an absolutely vital part of infrastructure rebuilding. It supports structures and services including buildings, roads and bridges, telecommunications networks, electrical towers, and other key parts of our infrastructure. However, steel production cannot happen without coal mining.
Arch Coal is a leading producer of metallurgical coal in the U.S. The company's four coking coal operations produce a diverse suite of high-quality metallurgical coal that feeds the global steel market. Arch's highly-efficient, modern operating portfolio – anchored by its flagship Leer mine – and its metallurgical reserve position will support decades of mining and steel production.
Arch Coal is a key player in building modern infrastructure that America so urgently needs.