UMWA Training Center in Ruff Creek Receives $1.7 Million Federal Grant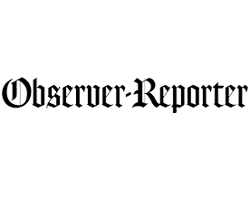 By Mike Jones
October 12, 2017 - Just a couple of years ago, United Mine Workers of America's training center near Ruff Creek, Pennsylvania was bustling with activity that included safety courses and rescue drills complete with competitions in a simulated coal mine.
As the coal industry has fallen on hard times, the facility's mission has changed from training miners to work underground to retraining them to find other careers on the surface.
That process was expedited Wednesday when U.S. Department of Commerce announced the UMWA Career Centers, Inc. received a $1.7 million grant to renovate the facility to retrain displaced miners.
"We have a lot in the hopper," of UMWA Career Centers Executive Director Clemmy Allen said after learning of the grant. "This $1.7 million is going to get the ball rolling."
The grant will help to transform the 64-acre training facility at 197 Dunn Station Road into a hub for advanced manufacturing and cyber security education. It will also create a course to train people to receive their commercial driver's licenses for trucking and hauling. Allen said they are now working with the Community College of Allegheny County to create a certified "mechatronics" program.
"This is just another stage of us trying to provide opportunities for these mining communities," Allen said. "We think this is going to work."
Meanwhile, the sprawling simulated mine with rooms and pillar that once was pitch black during the rescue training sessions will be reconfigured to put the spotlight on new educational opportunities. A diesel mechanic laboratory will be expanded and other options will include heavy equipment training.
Allen said the staff has been working with Greene County officials for several months on how to repurpose the center.
"If we can get the money, we will repurpose the center," Allen said, adding they also applied for a state grant that has been in limbo during the budget revenue impasse. "This grant is just part of it."
Not long after the grant was announced, the staff gathered outside the facility and watched as a new sign was erected to announce the changes to the training center's.
The center is one of 35 projects in 15 states to receive the $30 million in grants from the department's 2017 Assistance to Coal Communities program.
It's the second grant the center has received this year. The previous $1.2 million grant in mid-January during the last days of the Obama Administration came from the Appalachia Regional Commission to offer workforce training and job-placement services to unemployed coal miners.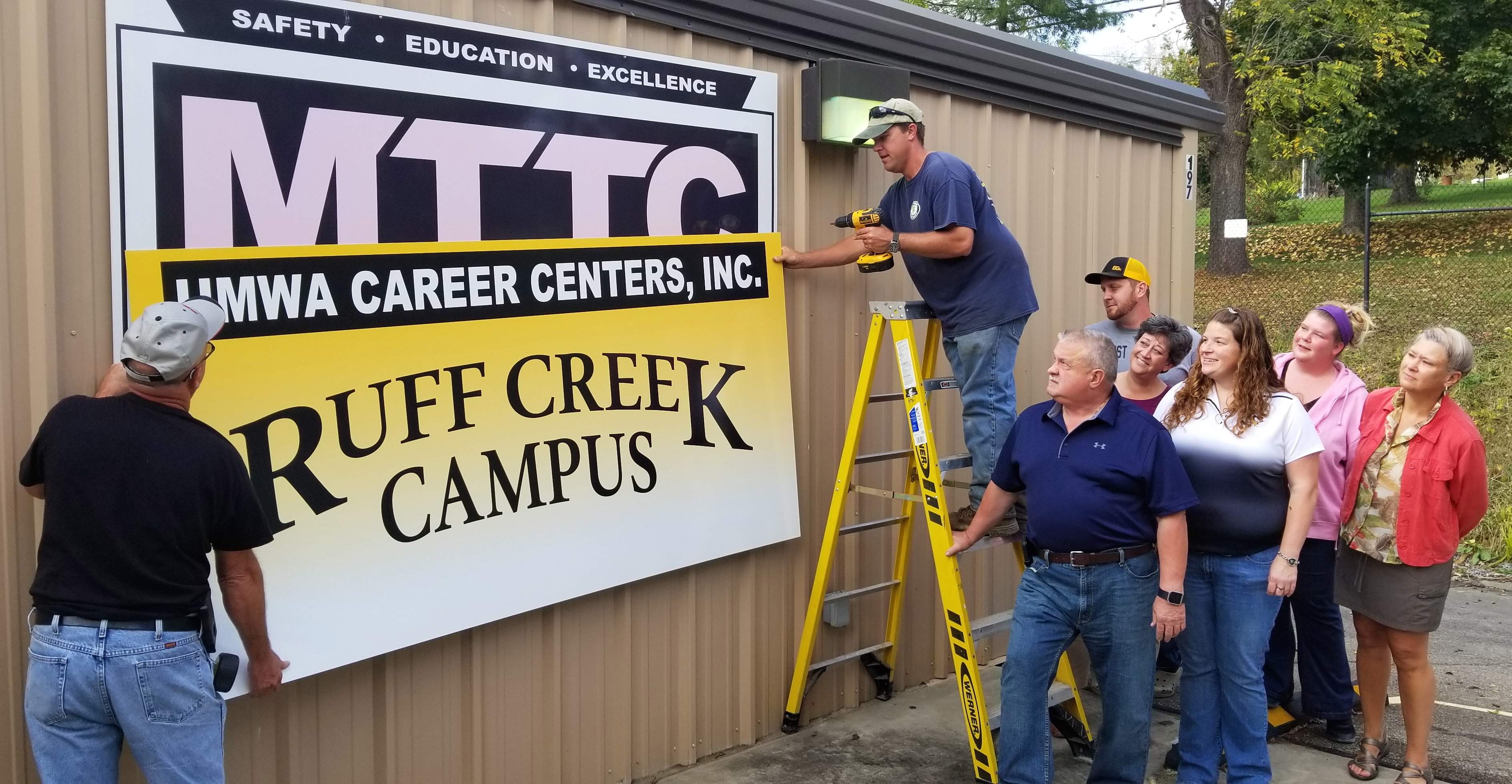 The staff at UMWA Career Centers, Inc. watches as a new sign is erected on the front of the Ruff Creek, PA training facility Wednesday afternoon.

Photo by Mike Jones, Observer-Reporter