JLT Specialty USA Announces Appointment of Dan Phebus as Senior Vice President and Head of Mining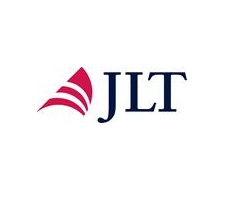 November 1, 2017 - JLT Specialty USA, a U.S. subsidiary of Jardine Lloyd Thompson Group plc. (JLT), the leading global specialist risk advisor and broker, has announced the appointment of Dan Phebus as Senior Vice President, and Head of Mining for the Americas.
Based in Denver, Phebus will be primarily responsible for leading development and growth throughout the Americas of JLT's mining sector within JLT's Energy, Power and Mining Practice.
Phebus brings to JLT over 32 years of insurance industry experience. Phebus joins JLT from Newmont Mining, where he served as Senior Director of Global Risk Management. Within this role, he was responsible for all facets of the organizations commercial insurance and risk transfer programs, including associated risk engineering activities worldwide. Prior to this role, Phebus served as Executive Director for Risk Finance and Insurance at TeleTech Holdings where he was responsible for global risk management, insurance, and claim operations. Phebus began his career at Cigna as a Casualty Claims Manager.
"Mining is one of the fastest growing sectors within JLT. We have specialized resources to support clients wherever and whenever they need us," said James Pierce, Chairman at JLT Specialty USA. "We are delighted to welcome Dan to our team in Denver."
"This is another important step in the growth of JLT Mining," said Simon Delchar, Head of JLT Mining. "Dan will add deep industry expertise and work with our colleagues across the region to continue our growth of the sector. It continues our strategy of recruiting industry experts in our chosen specialities from the client universe."
Phebus holds a Bachelor of Science in Economics from Colorado State University. He also holds designations as a Certified Risk Manger (CRM) and Associate in Risk Management (ARM).