EIA's Country Analysis Brief - Russia - October 2017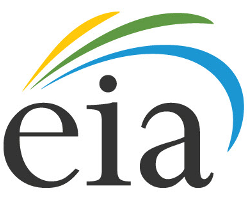 November 3, 2017 - With 177 billion short tons of coal at the end of 2016, Russia held the world's third-largest recoverable coal reserves, after the United States and China. Russia produced 425 million short tons in 2016, making it the sixth-largest coal producer in the world behind China, India, the United States, Australia, and Indonesia. Almost 80% of Russia's coal production was steam coal, and slightly more than 20% was coking coal.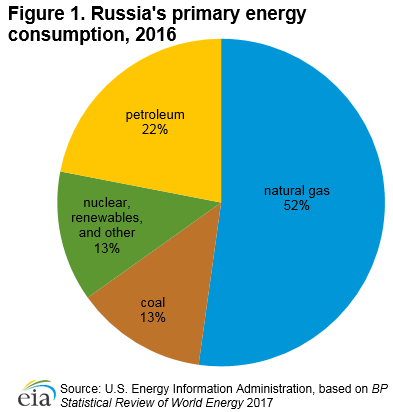 In 2016, Russia consumed about 45% of its coal production and exported the rest. Although coal accounts for a relatively modest share of Russia's total energy consumption, coal is a more vital part of consumption in Siberia, where most Russian coal is mined.
More than half of Russia's coal production comes from the Kuzbass basin in central Russia. Kuzbass coal must travel long distances by rail to reach ports in the west or the east of the country for export to European or Asian consumers. This long overland transport generally puts Russian coal at an economic disadvantage to competing sources of coal. Even so, in 2016, Russia was the third-largest coal exporting country in the world, exporting 189 million short tons, seaborne and overland. The top two coal exporters in 2016 were Australia and Indonesia.
Russia's coal exports have generally grown steadily since the late 1990s, with exports to Asia growing strongly in the past few years. In 2016, 47% of Russia's coal exports went to Asia (Figure 9). Russia's total coal exports have almost doubled over the past decade, and exports are expected to continue to grow in the future.
Russia's coal-exporting ports are geographically located to serve either European or Asian markets. Some of Russia's major coal ports include Murmansk, Ust-Luga, and Tuapse, all of which lie in the West and handle exports to Europe. Vanino and Vostochny lie in the East and handle exports to Asia.[102] China and some East European countries receive coal imports from Russia directly by rail.[103] Russia has plans to expand port capacity to facilitate more coal exports to Asia.
To read the full report, please click here.