CONSOL Energy Sets Timetable for Split Into Coal, Natural Gas Producers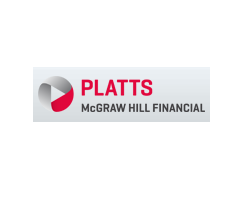 By Jim Magill
November 3, 2017 - The board of directors of CONSOL Energy has given final approval to set the timeline for its previously announced separation into two publicly traded companies -- a coal company and a natural gas exploration and production company -- officials said Tuesday.
"These two separately traded pure-play companies will each be trading on their own starting on November 29," CONSOL President and CEO Nicholas DeIuliis said company's third-quarter 2017 earnings conference call. "This will be a historic day for the company, and the culmination of a strategy of many years," DeIuliis said.
Following the split, CONSOL Energy, will change its name to CNX Resources Corp., and will retain its ticker symbol "CNX" on the New York Stock Exchange, the company said in a statement. CNX Resources will continue to operate as a gas-oriented E&P company focused on the Appalachian Basin.
The newly independent coal company will change its name to CONSOL Energy Inc., and its common stock will trade on the NYSE under the ticker symbol "CEIX."
CONSOL stockholders will retain their shares of company common stock, but as a result of the name change, these shares will represent shares of CNX Resources Corp. after the separation.
In addition, the master limited partnership currently named CNX Coal Resources LP will change its name to CONSOL Coal Resources LP. In connection with the name change, CNX Coal Resources will also change its NYSE ticker symbol to "CCR" from "CNXC," and its common units will continue to be listed on the NYSE.
The spinoff will enable CONSOL to unlock the value of its two distinct energy production businesses and create "two world-class companies, which should be able to dedicate their singular focus to their individual industries and their markets," DeIuliis said.
CONSOL officials had announced plans for the spinoff during the company's Q2 conference call in August when they said that after not being able to find a suitable buyer for its remaining coal-producing assets in Pennsylvania, CONSOL had decided to spin the assets off into a standalone coal-mining company.
With the completion of the spinoff, century-and-a-half-old CONSOL, which began its life as a coal-mining company with some gas-producing assets, will have completed its several-year process of transforming itself into a pure-play gas E&P company and a pure-play coal company.
As part of the spinoff the board declared a pro rata distribution of all of the outstanding shares of CONSOL Mining Corporation (CoalCo) common stock to company stockholders.
On November 28, the expected distribution date, CONSOL stockholders will receive one share of common stock of CoalCo for every eight shares of CONSOL common stock held as of the close of business on November 15, the company said.