Participants Discuss Coal's Role in Achieving the Sustainable Development Goals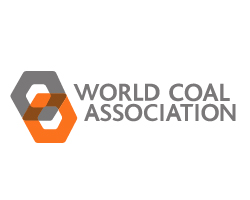 November 4, 2017 - This week, the global coal industry held a one-day forum in London to discuss the role of coal in achieving the Sustainable Development Goals (SDGs). The Forum attracted around 100 participants from non-governmental organisations, UN bodies, mining companies, civil society organisations and the diplomatic corps.
Reflecting on the submissions from the various speakers, and participants, Benjamin Sporton, Chief Executive of the World Coal Association (WCA) said, "There is no doubt that coal has a crucial role to play in the achievement of the SDGs. With millions of people dependent on coal for electricity, infrastructure and employment, coal's role continues to be crucial. The Forum brought together stakeholders from across the energy and development sectors to discuss how coal can support the SDGs, with a specific focus on SDG7, SDG8 and SDG13."
Today, coal provides 41% of global electricity, 75% of the world's steel and 85% of the world's concrete. The forum agreed that coal is and will continue to play a vital role in future energy and industrial processes and discussed action needed to ensure this role is aligned with the SDGs. In all, there were four panel sessions.
Panel session one looked at the challenge of meeting SDG7 and the role of coal in providing modern energy access. Representatives on the panel talked through the role that coal plays in the countries and regions they represented and the steps that are being taken to meet SDG7– which calls for urgent action to ensure access to affordable, reliable, sustainable and modern energy for all.
The second panel session looked at SDG8 which calls for urgent action on promoting inclusive and sustainable economic growth, employment and decent work for all. Here, panelists discussed the role of sustainable mining in economic development. In line with the theme for the session, there were also discussions about coal's role in infrastructural development. After all, 75% of the world's steel and 85% of the world's cement comes from coal.
Identifying a way forward for the industry to minimize CO2 emissions was a strong theme, as various speakers called for acceleration of technological advancement, such as carbon capture and storage (CCS). The focus of the third panel session was the role that coal can play in achieving global climate goals. This panel considered SDG9 which looks at the urgent action to combat climate change and its impacts (and the role of the Paris Agreement). At the end of the session, all the panellists agreed that low emissions technologies including CCS needs urgent action, not just for energy generation but for industrial purposes as well.
The last panel session saw both industry and finance representatives discuss how social and environmental considerations influence funding and investment decisions in the sector.
On the side of the forum, Bettercoal and the WCA signed a memorandum of understanding strengthening their partnership to work towards a sustainable future.
"It was positive to see a wide-ranging group of participants at such an important meeting," Benjamin Sporton noted. "The event was a great opportunity for the needed dialogue on coal's role in achieving national and international development targets."