World Coal Association's Engagement at COP23 in Bonn, Germany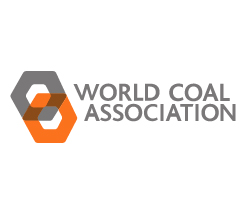 November 6, 2017 - The World coal Association (WCA) has been involved in international climate discussions since their inception more than two decades ago. As the WCA prepares to attend another important meeting – the 23rd Conference of the Parties (COP23) – we look at priorities for the event in Bonn and how the conference plans to engage with the 24 countries that have included low emissions coal technologies in their climate pledges.
More than 20,000 people are expected at this year's COP, which starts today. Some people ask why the WCA attends climate talks. WCA believes that for many countries that use coal, especially in emerging Asia, the only realistic pathway is to make sure that they use the most modern coal technologies available today, with enhanced ambition on carbon capture and storage (CCS).
Many countries have identified high efficiency low emissions (HELE) technologies as part of their Nationally Determined Contributions (NDCs) as part of the Paris Agreement.
Developing and emerging economies have to meet their energy needs, tackle energy poverty, and reduce emissions. They cannot do all three things without utilising all low emission technologies.
China is a remarkable example of the role that affordable coal can play in improving access to energy and supporting economic development. Over the last three decades, according to the World Bank, China has achieved universal access to electricity – 600 million people have been lifted out of poverty and connected to the electricity grid. The link between access to affordable power from coal, economic growth and prosperity is clear. China is also working towards having the world's cleanest coal power system by 2020 by utilising advanced cleaner coal technologies. Another example is India which has made significant deployments of solar power but continues to rely on coal for baseload electricity.
The 24 countries that have included HELE in their agreements don't want to sacrifice economic development or their climate obligations. They want to achieve both. Energy security and climate objectives are competing, but integrated priorities.
WCA will also be supporting greater action on CCS as well as policy parity with other low emission technologies. The Intergovernmental Panel on Climate Change (IPCC) has made it clear that it is almost impossible, and far more expensive, to reach the below 2 degrees target without significantly scaling up CCS technologies worldwide.
WCA would like to see practical solutions to reduce global emissions. Solutions that recognize countries' individual circumstances. Developing economies should be heard at these talks. They are at a point where economic growth is imperative, alongside climate objectives. They need a solution that enables them to achieve both. A solution the WCA believes lies in technology.
So at the Bonn talks, WCA will continue to call for policy parity for all low-emissions technologies and also ask for technology neutrality in the Paris Agreement's 'rulebook'. Countries must also be supported in implementing all aspects of their Paris Agreement commitments, including those relating to low emissions coal technologies. This is the only practical approach to reaching our common climate goals.