Coal Exports From Northern Queensland, Australia Fall to Five Month Low in October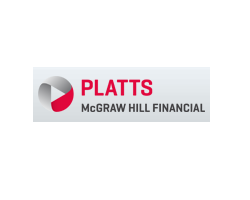 By Nathan Richardson
November 7, 2017 - Exports of coal from northern Queensland, Australia, slid to a five-month low in October as shipments from the BHP Mitsubishi Alliance-owned Hay Point Coal Terminal slumped to the lowest level in years, data released by the North Queensland Bulk Ports Corporation on Tuesday showed.
A total of 11.9 million mt of coal was shipped from the region, up 4% from a year earlier but down 11% from September, the smallest monthly volume since May when exports stood at 10.16 million mt.
Northern Queensland's coal is exported from the Hay Point, Dalrymple Bay and Abbot Point coal terminals.
The BHP Mitsubishi Alliance-owned Hay Point terminal exported just 2.95 million mt during the month, down 19% year on year and 33% month on month.
Apart from April this year -- when exports from the terminal were heavily impacted by Tropical Cyclone Debbie and slumped to just 759,000 mt, it's the smallest monthly volume for shipments from HPCT since September 2013, data from NQBP showed.
Exports from HPCT in October translates to an annualized rate of 34.77 million mt, below the terminal's nameplate capacity of 55 million mt/year. Over January-October, the terminal operated at an annualized rate of 42.65 million mt.
BHP was not available for immediate comment as to why the exports were so low in October.
Meanwhile, shipments from DBCT were strong in October at 6.64 million mt -- the second highest monthly volume in over a year, after 6.95 million mt was shipped out in August.
October exports from DBCT were up 19% year on year and marginally above the 6.62 million mt shipped out in September, the NQBP data showed.
The common-user DBCT, which is leased from the state government by DBCT Management, has been operating near its 85 million mt/year nameplate capacity for the past three months -- at an annualized rate of 80.2 million mt.
For January-October, however, its annualized rate was lagging at 64.75 million mt after the impact of Cyclone Debbie earlier in the year.
Exports from the most northern of the three terminals, Abbot Point, were steady in October at 2.3 million mt, up 1% year on year but down 3% month on month, the NQBP data showed.
APCT has been operating at around half of its 50 million mt/year nameplate capacity year to date at 25.26 million mt.
The breakdown of how much of the coal exported from the three terminals is metallurgical and how much thermal is not readily available, but metallurgical coal makes up the bulk of it.