Alliance Makes Hefty Property Tax Payment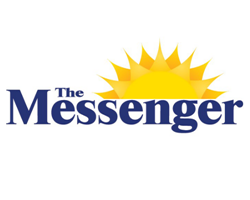 By Laura Harvey
November 8, 2017 - Hopkins County Fiscal Court in Kentucky was presented Tuesday with a sizable check from a regional mining corporation. Representatives from Alliance Coal addressed the court with gratitude while holding the firm's $998,811 property tax payment.
"Thank you for being a great partner to us, and for allowing us to have a great workforce here," said Kim Humphrey, Alliance's director of community and employee programs. "We're happy to add almost a million dollars to your coffers."
While Alliance Coal pays its taxes directly to Hopkins County Sheriff Matt Sanderson, Humphrey said it is an honor to ceremoniously issue an oversized check every year so she and other Alliance associates may thank the court in person.
Warrior Coal, an Alliance subsidiary, has been operating in Madisonville for the past 25 years. It currently employs 425 full-time personnel and up to 30 contractors, the majority of whom live in Hopkins County.
"It is hard to tell from the outside, but we've been doing a great deal of underground construction," Assistant General Manager Joel Bradley said. "Sometimes, we joke at the mine that we put a new coal mine inside of an existing one. That is because for the past 10 years, we've been operating in the No. 11 seam and that has natural boundaries. We've come close to exhausting the No. 11, so now we are transitioning to the No. 9 seam.
"Over the next six to eight months, we will have completed that transition," he continued. "We have served Hopkins County for more than 20 years and with the coal and its infrastructure in place, hopefully for another 20 years."

Bradley added that he has previously worked in every major coal county in Western Kentucky, and the support he has received from Hopkins County and its community has been "second to none."
In other business, the court:
• Heard an announcement from County Clerk Keenan Cloern, who said candidate packets are available from today until Jan. 30 to file for county offices, the mayor and city council of Madisonville. Packets are available at the clerk's office, 24 Union St.
• Announced the next meeting will be held at 10 a.m. Nov. 21 at the Hopkins County Government Center, 56 N. Main St.