Coal Jobs Could Be Lost, Says Industry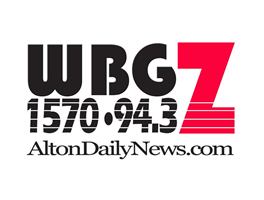 By Cole Lauterbach
November 9, 2017 - Without state action, union and coal power plant representatives say hundreds of southern Illinois jobs will be lost.
Lawmakers heard proposals Tuesday that would give southern Illinois coal providers more stability in their wholesale power pricing and fix what they call a flawed purchasing process. Both representatives from the owner of the plants and the union representing many of the workers warned that the source of some of the highest-paying jobs will shut down should the state not move on the proposals.
Dean Ellis, Dynegy senior vice president of Regulatory Affairs, said the company's plants are some of the highest payers of property taxes in the region. Those facilities plus hundreds of jobs would be gone without state action.
"Additional plant retirements could eliminate about 500,600 union jobs in Illinois and about 4,000 indirect jobs," he said. "It would also eliminate the largest property taxpayer in several school districts, municipalities and counties."
John Johnson, business manager with IBEW Local 51, said the state's energy supply could be threatened is something isn't done.
"There is a reliability tipping point if more plants are shut down," Johnson said.
For years, coal power plant owner Dynegy has said that the wholesale market rates are far too low for them to operate their stations in southern Illinois without taking annual losses. They further criticized the deal struck last winter that provided a ratepayer subsidy to nuclear-competitor Exelon, saying that subsidy allowed the nuclear plants to undercut coal plant owners in the wholesale markets.
While Dynegy was upset about what they see as an uneven playing field, others at the hearing said enough is enough with the energy company subsidies.
"We're tired of this corporation getting free passes for policies and now asking to boost their profits," Rev. Tony Pierce with Illinois People's Action said.
Bill Malcolm with AARP Illinois told members of the House and Senate Joint Energy Committee that ratepayers in Illinois should not be in the business of sending subsidies to companies that can't stay profitable.
"Low prices are not a problem for consumers," he said. "A surplus of power is not a problem that someone needs to solve."
Lawmakers were concerned not only with the additional cost to ratepayers in the measure but the lack of guarantee that the jobs would be saved with the bill.
On Oct. 30, Dynegy announced that it would merge with Vistra Energy, which announced the closure of two power plants in Texas just last month.