Near-Term Coking Coal Price Direction Unclear, Hinges on China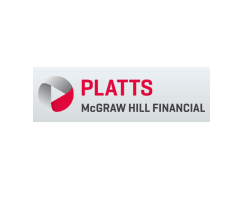 By Edwin Yeo
November 9, 2017 - Industry participants at the Met Coke World Summit in Chicago expressed mixed views on the outlook for coking coal's near-term price direction Wednesday, although almost all agreed that much of the outcome would hinge heavily on China.
The spot price of Australian premium coking coal was "likely to decline," but still stay at profitable price levels, Jim Truman, director for global metallurgical coal markets at Wood Mackenzie US, said.
This is because China is not expected to see import demand growth compared with 2017, he said. Truman believes China is unlikely to increase its hot metal steel production in 2018 and to hold on to the gains it has made this year.
China is the largest coking coal importer in the world. In 2016, China imported 59 million mt of coking coal, and data for the first nine months of 2017 indicate it has already imported 53 million mt so far this year, according to customs authorities.
China is also the biggest spot buyer, accounting for 73% of spot metallurgical coal purchases for all product categories such as premium, second-tier, PCI and semi-soft coking coals, according to S&P Global Platts data for the first 10 months of 2017.
Ted O'Brien, manager of capital markets & marketing at trading firm Xcoal, agreed with Truman that China was the key factor in the pricing outlook. The "near-term risk is China's import demand on the back of government policy," O'Brien said.
However, O'Brien said spot prices were likely to remain rangebound in the near-term rather than decline as Truman expects because of "stronger customer expectations and expected demand growth in 2018."
Supply would also be a factor, with O'Brien saying it would "remain tight" especially for "premium coals."
Platts assessed Premium Low Vol FOB Australia unchanged at $181.50/mt FOB Australia Wednesday.
Truman expects supply growth in the US, which is the swing supplier in the met coal market and a key supply basin for European steelmakers.
This is, he said, due to new mine developments from Ramaco Resources and expected output increase from Warrior Coal and Mission Coal.
This is despite a surge in coking coal exports from US this year, which Truman expects to reach 41 million mt, an increase of more than 10 million mt compared with 2016.