Coal Exports From Australia's DBCT to China Continue to Surge in October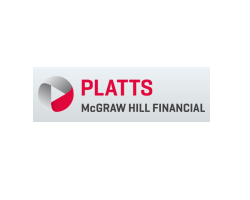 By Nathan Richardson
November 9, 2017 - Exports of coal from the Dalrymple Bay Coal Terminal in Queensland, Australia, remained high in October after running at strong rates for several months, data from the terminal operator showed late Tuesday.
A total of 1.97 million mt of coal was sent from the metallurgical coal dominant DBCT terminal to China during the month, which is up 165% year on year from 741,006 mt, and just 4% below the multi-year high of 2.05 million mt set in September, it showed.
Strong steel output in China in recent months, with record levels hit in July and August, has driven strong demand from the country for metallurgical coal, National Australia Bank said last week.
In the past five months, DBCT has shipped more coal to China at 8.90 million mt, than it had in the nine months prior to that at 8.43 million mt, DBCT data showed.
NAB said that scheduled capacity closures in China between November and March should substantially lower steel production -- and with it demand for metallurgical coal during that period.
Prices are expected to follow suit, with NAB forecasting the metallurgical coal price to fall to $160/mt FOB in October-December, and then to around $100/mt FOB by the end of next year, from $189/mt FOB in July-September.
DBCT caters for around 7% of global seaborne coal exports and 21% of world metallurgical coal seaborne exports, DBCT Management said.
Roughly 80% of coal shipped from the Dalrymple Bay Coal Terminal is metallurgical, with thermal coal making up the rest.
Exports from DBCT to Taiwan have also been strong in recent months. Shipment volumes stood at 484,536 mt in October, up 19% year on year, and down 22% month on month.
Exports to Japan -- which after China, has been the largest recipient of coal shipped from DBCT this year -- were relatively steady in October with 1.25 million mt shipped. The monthly total was up 12% from a year earlier and down 6% from September.
India, South Korea, Europe, other parts of Asia and South America were the other destinations to be sent coal from DBCT in October.
Total coal exports from the terminal were the second highest for the year to date in October, at 6.63 million mt -- up 20% year on year and 4% from September, DBCT data showed. The most exported this year was in August, with a multi-year high of 7 million mt.
The terminal services coal mines in Central Queensland's Bowen Basin.