Coal Miners Making a Comeback But Investors Slow to Jump on Board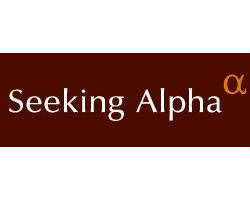 By Carl Surran
November 11, 2017 - Five of the top U.S. coal producers - Alliance Resource Partners (NASDAQ:ARLP), Arch Coal (NYSE:ARCH), Cloud Peak Energy (NYSE:CLD), Peabody Energy (NYSE:BTU) and Warrior Met Coal (NYSE:HCC) - just reported a combined $801M in Q3 EBITDA, up 78% Y/Y, but they are still struggling to win back investors, Bloomberg reports.
The coal industry (NYSEARCA:KOL) is enjoying higher seaborne prices for thermal coal used by power plants and metallurgical coal used to make steel, thanks in part to strong demand from China, and the companies themselves - those that didn't go bankrupt - have cleaned up their balance sheets.
Problems remain, to be sure: U.S. demand for thermal coal remains sluggish amid flat electricity demand and competition from cheap natural gas, wind and solar, and prices likely will stay low in 2018, says the CEO at Foresight Energy (NYSE:FELP).
Another challenge is attracting more investors: Excluding index funds, BTU recently had only 4-5 conventional "long-only" investor funds among its top 20 shareholders, and Arch had 6-7, notes Seaport Global's Mark Levin, who sees under-ownership by the group as an "enormous opportunity" for individual investors in the coal sector.