Bowie Resource Partners Pulls Debt Deal Backing Takeover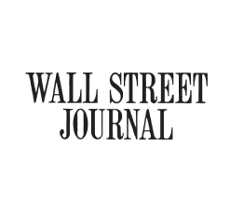 By Soma Biswas
November 13, 2017 - Bowie Resource Partners LLC, a Kentucky coal-mining company, pulled a $510 million debt deal Friday as investor sentiment toward high-yield debt became more cautious.
The deal would have paved the way for a takeover of the company by Murray Energy Corp. and new bondholders.
The proposed deal was intended to refinance Bowie debt set to mature in 2020 and would have cashed out Bowie's current owner, commodity trading firm Trafigura PTE Ltd.
The debt deal was a key condition in a new partnership Bowie planned to form with Murray Energy, to be called Canyon Consolidated Resources. Murray Energy was set to take a 30.5% stake in the company, and new bond investors would've gotten a 28.5% stake if the debt deal had gone through.
The decision to pull the plug on the capital raise puts the fate of the Canyon partnership into question.
A spokesman for Murray Energy had no comment on the fate of the partnership with Murray. Bowie Resource didn't return calls seeking comment.
Bowie Resource bid to raise new debt was seen as one of the riskier deals in the high-yield market where a number of other coal companies—including Warrior Met Coal Inc. and Consol Energy Inc. —have successfully tapped the market for hundreds of millions of dollars.
But Bowie's bid to raise new debt would have increased the amount of debt on the company's balance sheet and relied on higher future earnings based on the price of exported coal remaining at current elevated levels, according to people familiar with the matter.
The partnership between Bowie and Murray would have made Canyon the biggest single supplier of coal in Utah. Under the deal Murray Energy, the biggest private coal company in the U.S., had agreed to supply all of the coal from one of its Utah mines to Bowie.
The deal was designed to take advantage of the current high prices for coal in the export market by providing more coal to fill Bowie's contracted capacity for transporting coal. Under the deal Murray, the larger of the two miners, would also provide management services to the Canyon venture.
Murray wasn't contributing any cash to the deal. Both Murray Energy and Bowie Resource have struggled with heavy debt load in recent years. A year ago Bowie's debt was trading in 50-cents-on-the-dollar range, but it is now trading at 98 cents on the dollar. Murray's debt currently also trades at 55 cents on the dollar.