New EPA Administrator Scott Pruitt Aims to Reduce the Agency's Power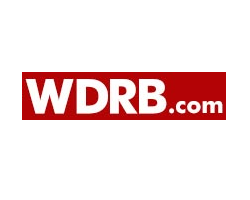 By Lawrence Smith
December 1, 2017 - The man in charge of protecting the nation's environment said Thursday the war on coal is over.
WDRB News spoke one-on-one with the new EPA administrator Scott Pruitt, who is generating controversy by rolling back regulations put in place by the agency under President Obama. Among them is the Clean Power Plan, which requires power plants to reduce emissions by cutting back the burning of coal.
"Those are decisions that should be made by utility companies, co-ops, all across the country," Pruitt said. "What's wrong is for the EPA to engage in a process to pick winners and losers in that mix. What's right is for us to provide regulatory certainty, to do our job under the statutes and then let those decisions be made in the commonwealth of Kentucky and states across the country."
President Donald Trump claimed cutting regulations will bring back the coal mining industry, and Pruitt said coal jobs have increased 20 percent this year.
"What's really encouraging is that there are people wanting to invest again with respect to how we generate electricity and those coal positions," Pruitt said. "So we're doing our part to make sure that we regulate consistent with our authority, and we're letting the markets make the decisions that they will make, and I think that's what we should be about."
Another rule Pruitt is targeting is the 2015 Waters of the United States (WOTUS) regulation that gave the federal government authority over small waterways.
Pruitt said repealing WOTUS would be good for Kentucky farmers.
"They really didn't know how to use their own land, and so we're getting rid of that deficient rule from 2015, and we're providing clarity going forward," he said. "I think that's something that farmers and ranchers across Kentucky need and want, because they want to make sure that, as they use their land, they're not facing potential fines and penalties in the future by not getting permit from the EPA."
Pruitt, who is a native of Danville, Kentucky, said his aim is not to dismantle the EPA but to scale back what he believes is the agency's over-reach.
Pruitt was in Louisville to address the Kentucky Farm Bureau Convention.