No Opencut Mining at Drayton South, but Underground Allowed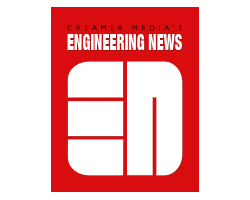 By Mariaan Webb
December 1, 2017 - The New South Wales, Australia government on Friday announced that it would amend policies to ban opencut coal mining in the Hunter Valley, where a heated battle between horse stud owners and major miner Anglo American has been raging over the Drayton South coal project.
The New South Wales government, however, said that it would allow underground mining at Drayton South.
Planning and Housing Minister Anthony Roberts said the amendment of mining and planning policies to prohibit opencut mining on the Drayton South exploration licence meant that the land would be protected "no matter who owns" it and that it sought to protect "the valuable and world renowned horse studs in the area".
The New South Wales Planning and Assessment Commission has repeatedly rejected plans by Anglo American for the Drayton South project over fears that it will impact on nearby horse stud farms.
Anglo American, which is in the process of selling its 88.17% interest in the Drayton operation to unlisted Malabar Coal, welcomed the news on Friday, saying it reflected its long-standing view that Drayton South had significant underground potential.
"The underground mining proposal developed by Anglo American delivered a coexistence solution to reduce impacts and disruptions to the community and allows the region to continue to develop and flourish, which the Hunter Valley region has for generations," said David Diamond, CEO of Anglo American's Metallurgical Coal business.
Resources Minister Don Harwin on Friday renewed the EL 5460 to permit exploration activity for underground mining only. As part of the renewal, Malabar Coal has agreed to relinquish all of the licence area south of the Golden Highway.
'Vastly Different'
Malabar Coal chairperson Wayne Seabrook said that the project, which will from now on be known as Project Maxwell, would be vastly different than prior proposals. If approved, Project Maxwell would create 350 new direct jobs, A$1.7-billion on royalties over an initial 30-year period and about $600-million a year in export income for New South Wales, as well as A$100-million a year in taxes.
"We are confident that, by mining underground, we can address concerns about past opencut proposals.
"An underground approach will make a dramatic difference in terms of impacts associated with dust, light, blasting, and noise. It will also mean the mine cannot be seen or heard from the local horse studs, which will be at least 5 km away from the mine entry, and 15 km away from the existing coal processing and rail infrastructure.
Commenting on developments, New South Wales Minerals Council communications manager Harry Stutchbury said that the renewal of the licence was a "common-sense decision" that would allow the potential for new underground mine to be assessed on facts.
"If approved, the mine at EL 5460 would be completely underground and invisible to the local horse studs," he said, noting that mining, agriculture and horse studs have successfully operated side-by-side in the Upper Hunter for "well over a century".