Idle Power Capacity Rises in India as Coal, Natural Gas Shortages Spread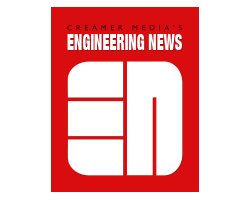 By Ajoy K Das
December 1, 2017 - India is facing a sharp rise in idle power generation capacity triggered by shortages of coal and natural gas feedstock.
According to information collated from government data, as much as 11,500 MW of thermal power generation capacity across 36 power plants were lying idle for want of coal.
Meanwhile, 7 500 MW of generation capacity was idle in the absence of availability and allocation of the required volume of natural gas.
In the case of thermal power plants, the worst affected are the 23 'non-pithead' based units, which either do not have long-term coal supply linkages, or have not receiving the required volume of dry fuel owing to logistical logjams that have stranded them with stocks of less than six days' equivalent consumption.
Gas-based power stations account for 4% of the total generation capacity, while coal-based power stations account for an estimated 77% of the country's aggregate installed capacity.
The total natural gas requirement of gas-based power plants was estimated at 117-million metric standard cubic meters a day (mmscmd) of which, during the last financial year, only an average of 30 mmscmd were available to the plants, resulting in the average plant load factor crashing to 23% from an 63% in the previous year.
At the same time, Coal India Limited (CIL), which accounts for 80% of supplies to thermal power plants, claim that sales and offtake increases are not evident in data of the Central Electricity Authority (CEA), the policy advisory body for the power sector.
CEA data shows no significant increase in monthly coal supplies to thermal power plants. According to CEA, monthly coal supplies to thermal power plants during the months of April to September were recorded at 35.28-million tons, 36.99-million tons, 35.88-million tons, 36.01-million tons, 34.78-million tons and 35.64-million tons, respectively.
On the contrary, CIL maintain that its dispatches during August, September and October increased by 20%, 21% and 18% respectively over the corresponding months of 2016.
At the macro financial level, the shortage of fuel for power generation is cited as a major contributory factor in turning projects into stressed assets and transforming them into non-performing assets on the books of lenders and banks.
According to a study by an independent financial services firm, stressed assets in the thermal power sector are estimated at 60 GW while 12 GW of gas-based power plants could be categorized as nonperforming assets (NPAs) in the absence of natural gas supplies.
Of India's installed power generation capacity of 331 117.58 MW, 58%, or 193 426.50 MW, is fueled by coal. Gas-based and hydropower projects account for 25 150.38 MW and 44 765.42 MW respectively.
As a fall-out of the shortage of fuel and resulting rise in NPAs, the Indian power sector is poised for a significant shake-out with government-owned and -operated power utility NTPC Limited floating a tender for acquisition of stressed thermal power assets already in production with each target plant of a minimum 500 MW capacity.
The government utility expected to turn around the acquired stressed assets, hoping to buck the coal shortages as it had been allocated ten coal blocks and aimed to produce 107-million tons of dry fuel for captive consumption over the next five years.