SME - Faculty Grant Application Period Opens December 1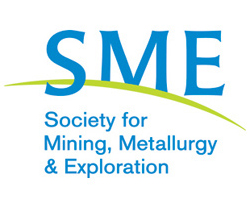 December 1, 2017 - The application period for the Ph.D. Fellowship and Academic Career Development Grants will run December 1, 2017 – January 31, 2018. The program was implemented in 2015 to address the long-term sustainability of U.S. mining engineering, mineral processing and extractive metallurgy programs, and particularly the declining number of senior faculty members teaching those programs.
Large supporters of the program include Freeport-McMoRan, Caterpillar Global Mining, R.G. Dewey, Kinross Gold, Scott McIntosh Fund, Seeley Mudd Fund, Royal Gold, Robert S. Shoemaker & Family, Boart Longyear, Murray Energy, and Ronald & Connie Parratt. Numerous smaller contributions have been received by many other supporters. Grants ranging from $60,000 to $100,000 are awarded annually. The directives of the program are:
Career Development Grant - provides assistant or associate professors with the resources necessary to achieve promotion and tenure.
Ph.D. Fellowship Grant - provides financial support to Ph.D. candidates with industry experience and a desire to pursue an academic career with the means of acquiring a doctoral degree.
For more information, visit www.smenet.org/students/grants-scholarships or email Academicgrants@smenet.org.