Swap Meet Commemorates Coal Miners Appreciation Day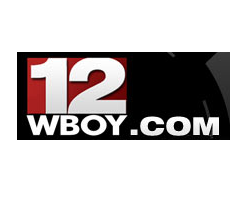 By Megan Hudock
December 4, 2017 - The community of Fairmont, West Virginia was able to view authentic coal mining memorabilia Saturday at the fifth annual Coal Miner's Appreciation Day Swap Meet.
The swap meet takes place at the Knights of Columbus and is held in conjunction with National Coal Miner's Day, which is on December 6th.
Organizers say the day is a way of honoring the heritage of coal miners.
Vendors from out of town attend and buy, sell, and trade the coal mining memorabilia.
"Even though our mines aren't open or the miners have moved on to other jobs, we still have to remember what they do. They put their lives in danger everyday just so we have electricity, and that's just well worth the honor," said Cherie Coogle, Executive Director of Northern Appalachian Coal Mining Heritage.
Nearly 300 people attend the event each year.