Adani Dealt Fresh Blow As Three Banks Refuse To Fund Its Coal Project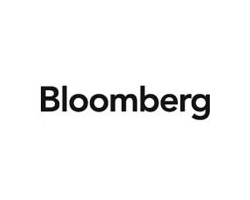 By Mahima Kapoor
December 6, 2017 - In the latest blow to the Adani Enterprises Ltd., at least three banks have ruled out funding the conglomerate's long-delayed Carmichael coal mining project in Australia.


Bank of China and Investec Bank today released separate statements saying that they do not intend to fund the already controversial mining project.


In a statement from Bank of China, it said it has not, and does not intend to, provide funding for the Adani Carmichael Mine project.


The Industrial & Commercial Bank of China had released a similar statement on Sunday. Besides, China Construction Bank also ruled out funding Adani's plans to build Australia's largest coal mine, The Guardian reported on Monday, citing a statement issued by the lender's public relations firm.


In June, the Adani group said it plans to raise $2.5 billion for the Carmichael project. Of the total amount, the firm intended to raise at least $500 million through a bond issue, Bloomberg said in a report.


Investec Bank was one of the joint lead managers for the bond offering for the Adani-operated Abbot Point Terminal last month. "Investec will not be involved in any potential lending for Adani's Carmichael coal mine in Queensland state", a Sydney-based external spokesman for the bank told Bloomberg in an e-mailed statement.


The mining giant's Australia project has been plagued by environmental and regulatory concerns and became a defining issue in recent elections in Queensland state. The Australian Labor Party, which argued against the development of the coal mine citing its effect on the environment and the Great Barrier Reef, is set to win the elections leaving the project's future uncertain. The party has also vowed to reject A$900 million in federal funding to build a new rail link needed to carry coal to the coasts for export.


Coal from Australia's largest coal mine would be used for Adani's plants back in India and for trading, the company had earlier said.