U. S. Steel Issues Statement on Department of Commerce Circumvention Ruling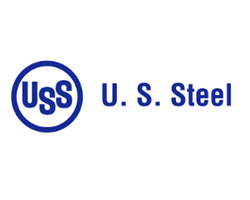 December 6, 2017 - Today, United States Steel Corporation (NYSE:X) issued the following statement in response to the Department of Commerce's preliminary ruling on circumvention petitions filed by American steel producers in September 2016. The preliminary found that imports of Chinese steel that is finished in Vietnam are covered by U.S. antidumping and countervailing duty orders on imports from China.
As a result of DOC's preliminary decision, U.S. importers of cold-rolled and galvanized steel from Vietnam must make cash deposits equal to the applicable duties. DOC's final decision could be as early as February 2018.
The company's statement follows:
"The Commerce Department's finding of circumvention represents a critical step to shutting down one of the many paths used to flood the U.S. with dumped and subsidized steel. This decision presents an encouraging sign for the steel industry and should put other countries and companies on notice that their cheating will no longer be tolerated. We urge Secretary Ross and President Trump to continue to aggressively crack down on unfairly traded steel imports, including immediate and broad action in the Section 232 investigation on steel imports and national security."