International Conference on Ground Control in Mining - Call for Papers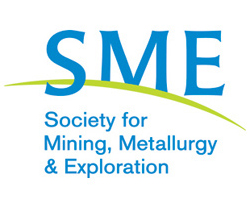 December 7, 2017 - The Program Committee of the International Conference on Ground Control in Mining (ICGCM) has issued a Call for Papers for the July 24 – 26, 2018 conference to be held in Morgantown, WV. The ICGCM provides an open forum designed to encourage discussion and debate.
The conference is organized for researchers, consultants, regulators, manufacturers, and mine operators to expedite solutions to ground control problems in mining. The purpose of the conference is to advance ground control science and foster solution-oriented findings through a melding of fundamental science and operator experience. This annual conference has significantly contributed to the field of ground control engineering through dissemination of new research in the form of peer-reviewed papers presented by the authors.
Abstract Submission
You are invited to submit abstracts of 350-400 words in English. Abstracts are due by January 10, 2018, and can be submitted to https://sme.secure-platform.com/a.
Subject Areas
All areas of mining such as coal, hard rock, trona, salt and aggregate will be accepted.
Topics of interest include:
Extreme Ground Conditions – Dynamic Collapse, Bumps and Rockbursts

Mine Case Histories

In-situ Stress and Global Stability

Numerical Modeling Applications in Ground Control

Fundamental Ground Control Studies

Rockmass Support Performance

New Ground Control Products and Equipment Development

Ground Instrumentation and Monitoring Studies

Subsurface Subsidence