Mining Rich Seam of Yorkshire Dale, England's Industrial Past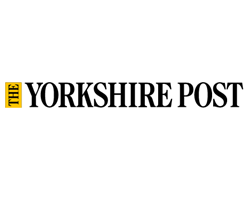 January 1, 2018 - The New Year is traditionally a time of looking forward but a fascinating new oral history project is shedding light on the industrial past of the Yorkshire Dales in England.
Memories and stories of the often-forgotten history of mining and quarrying in the Ingleborough area have been uncovered through interviews with those involved in the fields.
The scheme, being carried out by Quarry Arts, is telling the human stories behind the social history of strikes and mechanization and an industry that still extracts 2.6m tonnes of rock each year in the Dales.
All recordings will be deposited in the British Library to form part of a nationally important oral history collection which can be accessed by anyone in years to come, while two public meetings are planned in the Dales later this month to discuss the findings.
While the Dales is known globally for its fabulous landscape, this initiative offers the chance to mine a fresh seam in appreciating the area's rich history.