Coal India Achieves Near 8 Percent Sales Growth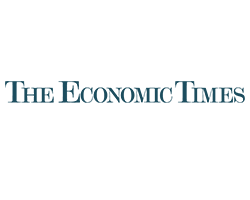 By Debjoy Sengupta
January 2, 2018 - Coal India has achieved a 7.6% growth in sales during April-December 2017 against the previous corresponding period when it achieved a 0.6% growth.
During this period, Coal India sold almost 421 million tonnes of coal reducing pithead inventory by about 37.5 million tonnes. In the previous corresponding period Coal India sold almost 392 million tonnes.
Western Coalfields achieved the highest sales growth of 30.2% followed by Central Coalfields and Northern Coalfields at 17.1% and 17.7% respectively. South Eastern Coalfields achieved near 12% growth.
In December last year it sold 53.44 million tonnes against 51.46 million tonnes produced in December 2016 thus achieving a near 4% growth.
On the production front the monopoly miner produced 384 million tonnes during April-December, achieving a 1.6% growth against the previous corresponding period. In December it sold 54.63 million tonnes against 54.20 million tonnes in December 2016.
The monopoly witnessed increased demand for coal during August and September when inventories at power plants dipped to 6 days' stock. Nevertheless, increased production has helped ease the situation reducing the number of plants with super critical stocks. Inventory at power plants is a shade over 13 million tonnes, equivalent to 9 days stock.