Indonesian Coal Futures to Launch on January 20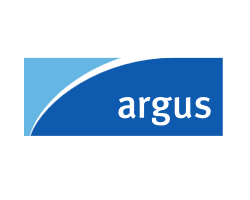 January 2, 2018 - A new financial futures contract covering the most widely traded Indonesian coal grade will be listed on CME Group's NYMEX exchange from 20 January. The contract will be cash settled to the ICI 4TM index price published in the Argus/Coalindo Indonesian Coal Price Index Report, pending receipt of all regulatory reviews.
The ICI 4TM index is the benchmark for Indonesian thermal coal with a low heat value that is widely used in Asia-Pacific for heating and power generation. Buyers, sellers and traders in this active and growing international market will now be able to manage their price risk effectively by using a cleared derivative instrument.
The ICI 4TM index is jointly produced by leading international energy price reporting agency Argus and PT Coalindo Energy. The methodology is available here.
Many thermal coal trading hubs in the world have active derivative markets associated with them, enabling participants to manage risk and plan effectively. These include API 2, which reflects coal delivered to northwest Europe, and API 4, which reflects coal shipped from the Richards Bay terminal in South Africa. The two markets make up over 80pc of the world's traded coal derivatives and are settled on prices assessed by Argus and IHS McCloskey, published in the Argus/McCloskey's Coal Price Index Report.
The ICI 4TM listing on CME Group's NYMEX exchange represents a significant change for the Indonesian low-calorific value coal market. The only way of hedging long-term contracts previously was by using derivatives that settle against thermal coal prices from other regions or other quality coals. Market participants now have a means of hedging and mitigating their exposure in the Indonesian export market — the world's biggest export market by volume — without opening up significant basis risk.
Argus Media group chairman and chief executive Adrian Binks said: "There has been considerable industry support for this development. We have worked with CME Group to ensure that this new futures contract will provide an important and useful addition to current risk management services available to the burgeoning Indonesian and wider Asia-Pacific market."
Henrik Hasselknippe, executive director, energy products at CME Group said: "We are pleased to launch this product in co-operation with Argus. We continue to extend our coal product slate in close consultation with market participants, who have expressed a strong desire for this product extension."