Westmoreland Coal Company Soars 19.57% on Friday, January 5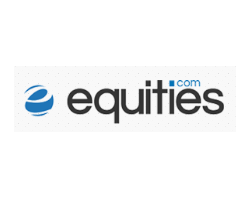 January 6, 2018 - Westmoreland Coal Company (WLB) had a good day on the market for Friday, January 5, as shares jumped 19.57% to close at $1.65. About 549,453 shares traded hands on 1,557 trades for the day, compared with an average daily volume of 282,629 shares out of a total float of 18.74 million. After opening the trading day at $1.40, shares of Westmoreland Coal Company stayed within a range of $1.68 to $1.38.
With yesterday's gains, Westmoreland Coal Company now has a market cap of $30.93 million. Shares of Westmoreland Coal Company have been trading within a range of $19.03 and $0.95 over the last year, and it had a 50-day SMA of $1.48 and a 200-day SMA of $4.99.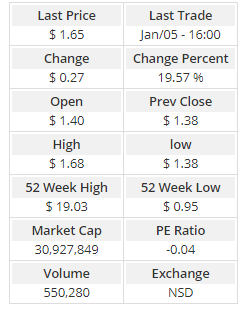 Westmoreland Coal Co is the United States-based an energy mining company. The company organizes its operations into six divisions, namely: Coal - U.S., Coal - Canada, Coal - WMLP, Power, Heritage, and Corporate.
Westmoreland Coal Company is based out of Englewood, CO and has some 3,200 employees. Its CEO is Michael G. Hutchinson.
Westmoreland Coal Company is also a component of the Russell 2000. The Russell 2000 is one of the leading indices tracking small-cap companies in the United States. It's maintained by Russell Investments, an industry leader in creating and maintaining indices, and consists of the smallest 2000 stocks from the broader Russell 3000 index.