Pennsylvania DEP Issues Amerikohl Mining Permit; Appeals Likely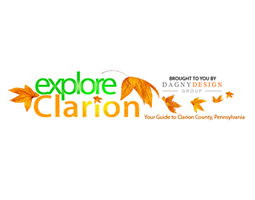 By Ron Wilshire
January 10, 2018 - The Pennsylvania Department of Environmental Protection (DEP) on December 13, 2017, approved the surface mining permit for Vanport limestone, Lower Kittanning coal, shale, and sandstone on 232.5 acres in Richland Township, Clarion County, to Amerikohl Aggregates, Inc., of Butler for application number 1615302.
Area landowners were disappointed with the ruling but can appeal the DEP action with a written challenge during a narrow appeal period.
District Mining Director Joseph F. Ferrara stated, "Appeals must be filed with the Environmental Hearing Board within 30 days of receipt of written notice of this action unless the appropriate statute provides a different time period."
Notice of the action was formally received between December 13 and December 16.
Area landowners are expected to file an appeal.
The case dates back to 2012 and includes two contiguous tracts of property containing eight acres and 70 acres in Richland Township purchased by Martin J. Sanders and Tammy J. Sanders. The couple purchased the land from C&K Coal Company on July 31, 2012, but C&K retained exclusive rights to develop and mine the coal and limestone under the property, according to the suit. In 2014 America leased the coal and limestone rights from C&K in 2014.
After negotiations until January 2015 between Amerikohl and Richland Township, the township agreed to the consent letters and an arrangement that would provide a royalty for all limestone mined on the property and an ability to purchase limestone at a reduced rate.
An informal DEP conference was held on January 25, 2017, on the matter of Amerikohl's application, at the DEP office in Knox. Area newspapers and media outlets received many letters of concern, with most of them opposed to the mining.
Things changed on March 14, 2017, when Richland Township, responding to public pressure, terminated the agreement and withdrew its letters of consent. Neighbors and area residents opposed the permit and the DEP soon notified Amerikohl that its permit application was deficient and would be rejected.
At the March 14, 2017 Richland Township Supervisors meeting, 14 township residents attended and presented a petition with 50 signatures requesting that the supervisors dissolve the Jones Road & Church Road variance agreement that they had made earlier with Amerikohl. At that meeting, the supervisors passed a resolution requesting their solicitor to seek dissolution of the agreement. With this dissolution, Amerikohl would not be able to satisfy the permit application because this was a deficiency in the permit application.
As a result, Amerikohl filed a lawsuit against the township and a private landowner. Not wanting to face the lawsuit, the Richland Township Supervisors unanimously reversed their March resolution at a meeting on June 27, 2017, and reinstated their agreement with Amerikohl regarding road variances at Jones and Church Roads, paving the way for an approved permit application.
A lawsuit with the private landowners had no bearing on the permit and was a separate matter.

Copyright © 2018 EYT Media Group, Inc.