Indonesia Sees 2018 Coal Exports Rising 7% to 371 Mil Mt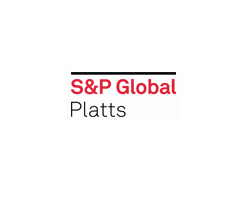 By Anita Nugraha
January 12, 2018 - Indonesia's coal exports are forecast to reach 371 million mt this year, up 7% from last year, a senior government official said Friday.
Assuming an average price of $80/mt, the value of coal exports this year is expected to reach $29.68 billion, according to Bambang Gatot Ariyono, mineral and coal director general at the Energy and Mines Ministry.
Indonesia also aims to produce 485 million mt of coal in 2018, up 5% year on year, the official said.
The increase in production this year is expected to be triggered by various factors, particularly the expectation of higher prices, he said.
"The government controls the coal production through approval of a work and budget plan submitted by miners," he said. "So miners will not be able to increase production without the government's approval.
"The government will allow production to increase by 5% compared with last year's realized figure," he said. "It's about 485 million mt."
Producers will also have to meet domestic demand, which is expected to reach 114 million mt this year. That compares with 97 million mt in 2017, which turned out lower than expected, Gatot said.
That was due primarily to reduced industry needs and the delay in completion of power plant projects, Gatot said.
Indonesia missed its 2017 target of 471 million mt production, due to various factors such as weather conditions and the availability of heavy equipment to help mining activities, Gatot said.
Indonesia's average coal price average -- known as Harga Acuan Batubara -- in January is $95.54/mt, a 1.6% increase from December due to increased demand from countries such as Vietnam, China and India. In 2017, the average coal price was $70/mt.