Southeast Asia's Electricity Generation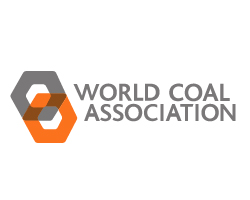 February 1, 2018 - With energy demand growing at twice the pace of China, Southeast Asia is what International Energy Agency's World Energy Outlook 2017 calls "a rising heavyweight in global energy"[1].
In the IEA's analysis, electricity demand in Southeast Asia grows 2.4 times over the period to 2040, from 918 TWh that is today to around 2200 TWh in 2040.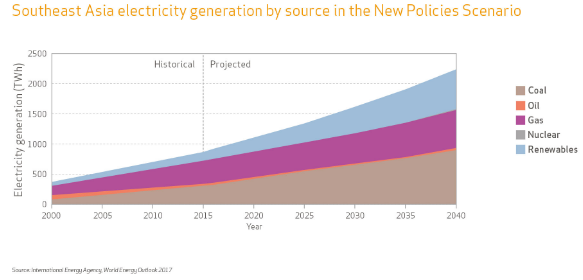 The World Coal Association (WCA) in collaboration with the ASEAN Centre for Energy (ACE), last year published a report ASEAN's Energy Equation, which looked at the role of low emission coal in driving a sustainable energy future in the ASEAN region. The report concludes that an increased uptake of low emission coal will ensure that a regional energy policy integrates social, economic and environmental imperatives. In our fourth IEA WEO 2017 series, we look at the electricity mix in Southeast Asia.
[1] International Energy Agency, World Energy Outlook, 2017, p 64