Alliance Coal Leases Spec Building in Madisonville, Kentucky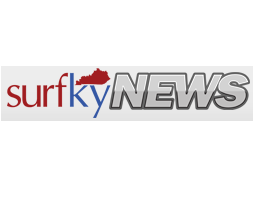 February 1, 2018 - A 65,000 square-foot spec building was built in 2003 as a partially completed building designed to entice manufacturers to locate to Madisonville, Kentucky.
After 14 years and a recession later, the building, on Island Park Drive, was long-term leased on Dec. 21 to Alliance Coal for storage of equipment and eventually additional storage and shop space, which could add employees, Hopkins County Economic Development Corp. announced.
The company plans to invest into completing the building, including 3-phase power, a concrete floor and a sprinkler fire suppression system.
Alliance was in need of equipment storage space, as it will soon be vacating the former Goodyear building in Madisonville, the EDC reported. WebstaurantStore purchased that facility in August and is planning an expansion there. Alliance's lease with EDC on the spec building has a 10- year term that will result in ownership after the conclusion of the term. The property has 32 acres in total, so Alliance could potentially build another 90,000 square feet on the remaining acreage.
EDC President Ray Hagerman said, "We are excited to transfer the building to a company like Alliance that has provided jobs in this community for decades. It allows us to redeploy capital into some new projects that have an updated look and feel, showing support for the future while supporting the historic and ongoing importance of coal to the economy of this area."
David Ross, VP of Operations for Alliance Coal said, "Ray and his team at Economic Development Corp. worked very hard to meet our company's needs. For many years, the city of Madisonville and Hopkins County have been great supporters of Alliance Coal, and we appreciate being a partner to the community."
"We're very happy to see this happen," said Madisonville Mayor David Jackson. "Of course we're pleased to see the spec building well utilized, but more importantly, by an operation that supports the coal industry, which continues to play an integral role in our regional economy and local community."
"For many years, Alliance Coal has provided good jobs for our citizens and contributed to organizations and events that enhance our quality of life," said Hopkins County Judge-Executive Donald Carroll. "We're glad to see Alliance continue to invest in Hopkins County, and we're happy to see their continued growth. We look forward to seeing them occupy the spec building and congratulate them on this important expansion."
The city of Madisonville and Hopkins County are owed a combined sum of $218,000 on this property, EDC officials said, and the first cash flows from the lease will be used to retire the debt. Other terms of the lease were not disclosed, but Hagerman indicated the transaction will result in a net gain to EDC.