Murray Seeks Permit Renewal for Washington County, Pennsylvania Mine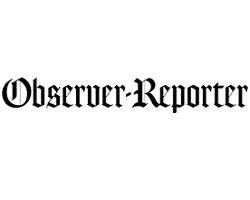 By Gideon Bradshaw
February 1, 2018 - The company that owns the former Mine 84 in Washington County, Pennsylvania is asking state regulators to renew its mining permit in a routine step that doesn't portend its reopening.
Washington County Coal Co., a subsidiary of Murray Energy Corp. in St. Clairsville, Ohio, submitted the application to the Department of Environmental Protection in August. The state agency deemed the application – which pertains to the Washington County Mine in Somerset. Amwell North Bethlehem, West Bethlehem and South Strabane townships – administratively complete early in January.
Murray Energy spokesman Gary Broadbent characterized the request as routine.
"This is an ordinary mining permit approval, which is renewed with the Pennsylvania Department of Environmental Protection every five years," Broadbent said in an email. "The Washington County Coal Co. currently has no plans to reopen the Washington County Mine."
Production there ceased in early 2009. CONSOL Energy Inc. announced it was closing the operation in 2011, saying the company was trying to shift resources to more profitable coal operations and natural gas drilling in the Marcellus shale play.
CONSOL sold Washington County Coal Co. and Mine 84 – part of a passel of assets that included five active mines in West Virginia, a closed one in Utah, and towboats, harbor boats and river barges and 1.1 billion tons of Pittsburgh No. 8 seam coal reserves – to Murray Energy late in 2013.