Glencore 2017 Coal Production Down 3% on Year to 120.6 Mil MT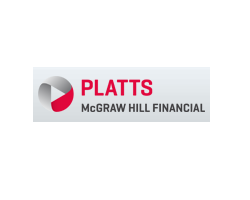 By Gareth Carpenter
February 1, 2018 - Glencore produced 120.6 million mt of coal in 2017, down 3% on the year, as productivity improvements and the company's higher equity share in certain mines offset reductions due to industrial action and adverse weather, the Switzerland-based diversified miner said Thursday.
Of the total, 110.5 million mt was thermal coal, 6.1 million mt was coking coal and 4 million mt was semi-soft material.
Combined annual production of export grade thermal coal was 93 million mt, down 2.5% from the previous year. Fourth quarter 2017 export quality thermal coal output was 22.1 million mt, down 3.1% on the quarter and 15.3% on the year.
Australia accounted for 49.1 million mt of thermal export production in 2017, while 25.2 million mt came from Colombia and 18.7 million mt from South Africa.
Glencore's Colombian unit Prodeco produced 14.6 million mt in 2017, down 16% on the year, with the miner citing the initial impact of severe wet weather followed by "necessary workarounds" adversely affecting production after a geotechnical event.
Glencore's 2017 share of production at the Colombian Cerrejon mine -- in which it has a 33.3% stake -- was 10.6 million mt, in line with 2016, with the easing of restrictions related to dust emissions in 2016 offset by disruption caused by heavy rainfall.
Glencore's overall metallurgical coal production in 2017 rose 6.3% on the year to 10.1 million mt.
Australian coking coal production for the year was 6.1 million mt, up 15%, mainly related to the restart of the Integra mine, Glencore said.
Australian semi-soft output declined 5% to 4 million mt.
Glencore reduced its overall 2018 coal production guidance by 5 million mt to 134 million mt to reflect the expected sale of the underground Tahmoor mine in Australia to SIMEC Mining and the reclassification of the Wonderfontein mine in South Africa from a controlled subsidiary to an equity interest.