Armstrong Employees Will Find Out Job Status on February 9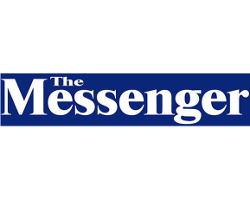 By Mike Alexieff
February 1, 2018 - Employees of bankrupt Armstrong Energy Inc. will find out on Feb. 9 whether they will have a job with the new company expected to rise from the remains.
A new subsidiary of Murray Energy Corp., the nation's largest underground coal mining company, will be formed to take over Armstrong Energy's mines in Western Kentucky.
According to a news release from Murray, it and partners have entered into an agreement with Armstrong Energy and certain of its senior secured noteholders to acquire a 51 percent ownership interest in a new company that will own certain assets formerly held by Armstrong. The secured noteholders of Armstrong Energy will hold a 49 percent ownership interest in the new company.

In a letter given to Armstrong employees dated Jan. 24, they were told that Murray would be "hiring a substantial portion of the Armstrong workforce," but that some layoffs would be occurring. The letter stated that job offers to employees Murray wants to retain will be made on Feb. 9.
The letter also said Murray intends to keep operating all of Armstrong's facilities in Muhlenberg and Ohio counties. It is not known what will happen to the Armstrong Coal headquarters in Madisonville. As of December, Armstrong had about 420 employees in the region.
"We are pleased that we were able to reach an agreement with Armstrong Energy and its secured noteholders in order to ensure that these mines continue to operate after the bankruptcy process," said Robert E. Murray, chairman, president and chief executive officer of Murray Energy said in the news release. "After this transaction is completed, Murray Kentucky and the lenders of Armstrong Energy will jointly own five mines that are strategically important in the Illinois Basin. These operations will complement our existing mines in the Illinois Basin."
The transaction is subject to approval by the United States Bankruptcy Court for the Eastern District of Missouri, which is administering Armstrong Energy's chapter 11 bankruptcy case.
Armstrong mines include Survant in Muhlenberg County and Equality Boot, Lewis Creek, Midway and Kronos in Ohio County. It also owns the Midway Preparation Plant, Armstrong Prep & Dock, Armstrong Training Center and Centertown Complex in Ohio County along with the Parkway Preparation Plant in Central City.
When Armstrong initially filed for chapter 11 bankruptcy in November, Knight Hawk Holdings LLC, a coal company headquartered in Percy, Illinois, was supposed to take over Armstrong's assets as the lead in forming a new company. That is no longer the case and "Knight Hawk Holdings LLC is not a party to this transaction," said Gary Broadbent, Murray's senior corporate counsel and director of investor and media relations, in an email Wednesday.

Broadbent would not comment on any other aspects of the deal, citing the need for creditor approval of statements.
As of June 30, 2017, Armstrong Energy controlled over 445 million tons of proven and probable coal reserves in Western Kentucky.
"This transaction will provide needed stability to the coal industry in Western Kentucky," Murray said. "It will also provide operational consistency to our domestic customers and greater opportunity for coal sales into the international export markets. This is a very important transaction for our employees, the employees of Armstrong who will join us, and our lenders and customers."
According to documents filed with the bankruptcy court, Murray Energy is paying $19 million in cash and loaning $12 million to create and own 51 percent of the new company. Armstrong creditors will own 49 percent. In addition, another Murray Energy subsidiary is guaranteeing a $17 million line of credit.
The documents indicate the company plans to sell 3.3 million tons of coal from the Armstrong mines this year and the next two, with revenues of $132.9 million this year, $138.3 million in 2019 and $139.7 million in 2020. Murray projects net income of $7.6 million, $13.5 million and $14.7 million respectively.