Coal Chiefs Mock Reporter as Critical West Virginia Media Voice Goes Bust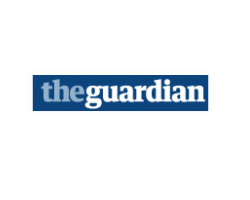 By Jamiles Lartey
February 1, 2018 - In a room packed with coal industry leaders in Charleston, West Virginia, a speaker held up a fake "pink slip" for a local newspaper reporter who covers the business, and mockingly said he wished the journalist could be in attendance.
The crowd erupted into laughter because the reporter, Ken Ward, who has covered the industry with an unforgiving eye for years, was not there. The pink slip is a nod to the fact that his publication, the Charleston Gazette, recently filed for bankruptcy. The stunt was first reported by Taylor Kuykendall, a fellow coal reporter for the S&P Global Market Intelligence, the news and financial data website.
The speaker, Robert McLusky, is lead attorney for Massey Energy, which owned the Upper Big Branch mine when it exploded in 2010, killing 29 workers. Ward, a 25-year reporting veteran led the Gazette's aggressive and detailed coverage of the disaster, peppering the company with questions about the regulatory corner-cutting that led to the fatal explosion.
But it was McLusky and other industry top brass who indulged in the last laugh on Wednesday, because the loss of news reporting as a check on their power has not been their only good news of late. The industry has also seen the prospect of government accountability on labor and environmental issues dwindle in the warm embrace of the Trump administration.
"The good news is I'm with the federal government and I'm here to help," energy department adviser Doug Matheney told the audience at the same event. "I went to Washington DC for one purpose, and that was to help create coal jobs in the United States. That's my total purpose for being there. I'm not a researcher, I'm not a scientist, I'm an advocate for the coal industry."
Matheney's line chimes with Trump's, who suggested during his State of the Union address on Tuesday that: "We have ended the war on beautiful, clean coal." Trump campaigned on a promise to cut fossil fuel regulations and "bring back coal".
McLusky did not immediately return a Guardian request for comment.