Trial of Morgantown, WV Coal Boss Ends in Mistrial After Jury Deadlocks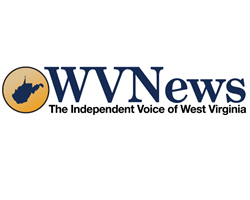 By Matt Harvey
February 2, 2018 - A federal jury on Friday was unable to each a verdict in the trial of Morgantown, West Virginia coal boss James Lewis Laurita, Jr. on campaign finance fraud charges.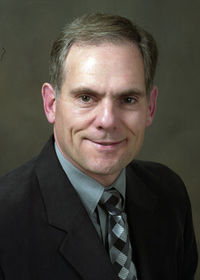 James Laurita, Jr.
The trial of Laurita, 58, of Morgantown, lasted 5 1/2 hours on Thursday and 6 1/2 more hours Friday before Senior U.S. District Judge Irene M. Keeley declared a mistrial at 4:45 p.m.
U.S. Attorney Bill Powell said he appreciated "the hard work of the prosecution team. This is the justice system in its truest form. We respect the jury's time and appreciate their work to try to come to a decision. We will continue to evaluate the case to determine any future prosecution."
The lead defense attorney, John Carr, declined to comment since the case could end up going before another jury.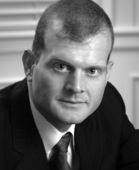 John Carr
Around 12:30 p.m., jurors told Keeley they were deadlocked. The judge then gave jurors a special charge noting their duty to reach a verdict if at all possible. In legal terminology, the charge the judge gave the jury was a "modified" Allen charge. The government had wanted a full Allen charge read to jurors, while the defense had sought a mistrial at that point.
The jurors then deliberated for 3 more hours before again sending a note. It apparently said that while they had made some progress, they still were unable to reach a verdict.
Subsequent polling of the jury by Keeley revealed that no jurors believed they could reach a verdict on any count. And each juror agreed that would remain the same even if they were allowed to leave for the weekend and started fresh on Monday.
That's when Keeley declared the mistrial over the objection of the government.
Laurita was indicted on one count of scheme to cause false statements to Federal Election Commission; two counts of causing contributions in the name of another; one count of causing excessive contributions; and three counts of causing false statements to the Federal Election Commission. Another charge previously was dismissed by the government prior to the trial.
FBI Special Agent Jim Lafferty, Assistant U.S. Attorney Jarod Douglas, lead counsel for the government, and First Assistant U.S. Attorney Randolph Bernard had accused Laurita of perpetrating campaign finance fraud to try to gain access to members of Congress during what some were calling the War on Coal.
Laurita called together eight of his Mepco LLC executives and set up a scheme where they would receive bonuses but were to contribute them as directed to campaign finance committees for candidates, the government alleged. Between 2010 and 2013, about $500,000 was contributed to the campaigns of U.S. Sens. Joe Manchin, D-W.Va., and Shelley Moore Capito, R-W.Va., U.S. Rep. David McKinley, and Rick Snuffer, who was a candidate for Congress, according to statements by the government. Contributions also were encouraged by spouses of the executives, the government alleged.
The scheme allowed Laurita to bypass the annual limit roughly $5,000 in those years — to any single congressional candidate, and do it in a way that would food the Federal Election Commission, the government alleged.
Defense attorneys Carr, a private practice lawyer from Charleston and former Air Force judge advocate general, and Mike Hissam, a partner for Bailey Glasser LLP, also in Charleston, said the government couldn't prove a key element: Willful violation of the law.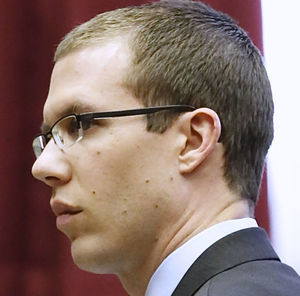 Michael Hissam
If Laurita wanted access to Congress at that time by becoming politically active, it made sense because the stakes were high for his company and the industry, Carr opined. Laurita and his executives had been loath to enter the political arena until that time, Carr asserted.
Also, the bonuses that were paid out were subject to withholding, Carr told jurors. He compared that to campaign finance fraud schemes that feature envelopes full of cash and handshake agreements.
Laurita "didn't believe he was doing anything wrong, and he still doesn't," Carr told the jury.
The case began Monday and went to the jury shortly after closing arguments were completed around noon Thursday. Two jurors have been excused from service due to illness, showing the foresight by the lawyers and Keeley to use four alternate jurors instead of the standard two.
Mepco LLC is one of several subsidiaries of Longview Power LLC, which had a Chapter 11 bankruptcy plan confirmed in March 2015 in Delaware. Longview Power LLC developed a $2 billion coal-fired power plant — the Longview Power Plant in Maidsville.

Mepco LLC is parent of Dana Mining Co. of Pennsylvania LLC, which operates the 4-West Deep Mine near Mount Morris, Pennsylvania. That mine will be idled in March and closed later this year, resulting in 370 jobs lost, the Greene County Messenger reported Jan. 5.
A 4.5-mile conveyor belt ran from Dana Mining No. 4 West to the Longview complex, The Associated Press reported Aug. 30, 2013, in a story about the Longview Power LLC bankruptcy filing earlier that day.
Laurita was president of the West Virginia Coal Association from August 2012 through August 2014, according to Bloomberg.
He is no longer listed as a member of the association's board of directors.