MSHA Releases Final Report on Mine Death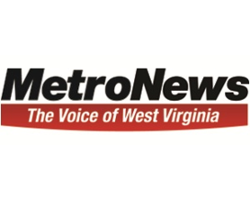 February 4, 2018 - The June death of a general mine manager at a Boone County, West Virginia mine was the result of lack of enforcing provisions to prevent work in hazardous areas, as well as no administrative controls to prevent the overriding of normal operations, according to the U.S. Mine Safety and Health Administration.
The agency released the report regarding Osborne's death Friday. Osborne worked at the Gateway Eagle Mine in Wharton. Rockwell Mining LLC operates the mine, and 112 miners work at the site.
Osborne died on June 13 after he was pinned between the cutter head of a continuous mining machine and a coal area. Osborne was in a Red Zone at the time of his death. According to the report, the machine was equipped with a proximity detection system, but it had been manually overridden.
"As a result, the PDS did not warn the miner and the machine did not shut down when the miner entered the hazardous area," the report said.
Osborne had been a miner for nine years, but the report said the mine operator did not train him on the safety aspects and procedures of the machine. The report adds there was no enforcement of an approved roof control plan to prevent mines from being in the Red Zone while operations occurred.
Fifteen miners died at coal mines in 2017, in which eight of the deaths happened in West Virginia.