Anthracite Marks its 250th Anniversary in Pennsylvania: Hard Coal Still Has Modern Uses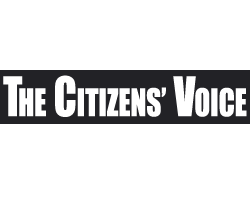 By Denise Allabaugh
February 4, 2018 - This year marks the 250th anniversary of anthracite in the hard coal region of Pennsylvania.
While the industry has hit an all-time low in mining and production, anthracite coal still has a variety of popular uses today.
President Donald Trump has been a relentless advocate for the beleaguered coal industry and spent much of his campaign promising to bring back coal.
Coal miners have held up "Trump Digs Coal" signs at his rallies.
In his State of the Union address Tuesday night, Trump touted it.
"We have ended the war on American energy and we have ended the war on beautiful, clean coal," he said.
One of its primary uses is a heating source for homes and businesses.
John Swett, a supplier in Hazleton who employs six who deliver anthracite coal, said the demand has remained steady in his 20 years in business.
Some use anthracite coal as their primary heating source while some modern homeowners put in coal stoves as a supplemental heating source, he said.
"I probably have about 150 customers throughout the Hazleton area," Swett said. "In 20 years, it has remained pretty much the same."
Unlike radiators that turn on and off, coal provides constant heat, he said.
Mike Woods, who co-owns Woody's Fireplace with locations in Larksville, Honesdale and Bloomsburg with his father, Gary, said their businesses not only sell coal stoves, but also use them for heat.
Anthracite coal is a significantly lower cost option for heat compared to fuel oil, propane and electric heat, he said.
The price of coal is about $200 per ton, he said. If someone buys three or four tons of coal, they could heat their homes from $600 to $800 in the winter.
"With propane, you could have a monthly bill of $300 or $400," Woods said. "Fuel oil could be even a little more than that. Electric heat is probably the one that tends to fluctuate in cost the most."
Woody's Fireplace sells dozens of coal stoves each year. The average price of a coal stove is about $3,000, he said.
Leisure Line stoves, manufactured in Berwick, provide an even, steady heat, he said.
The biggest boom in coal stove sales occurred in 2008, when oil prices hit an all-time high and propane was very expensive, he said.
"Anyone who didn't have natural gas or didn't prefer to heat with wood was buying a coal stove at that time because they couldn't afford to heat their house," he said.
Since natural gas is still relatively cost-effective, Woods said he doesn't see many people who have natural gas available to them buying coal stoves.
"It's not enough of a cost savings to incentive someone to purchase something like that that's going to be a little extra work for them," he said.
Woods said another advantage of using anthracite coal as a heating source, besides the cost, is that it is "one of the most clean-burning hydrocarbon fuels out there."
"For the amount of heat you get in a residential home, there's really a very small carbon footprint," he said. "People are still using anthracite a lot, especially in our area, because it is a readily available fuel source in our area."
Although there are many energy sources available, Woods said "coal is still going strong, which says a lot about the viability of it not only from a cost standpoint but from an environmental standpoint and a practical standpoint."
"If many people knew more about it, many people probably would operate and own coal stoves," he said.
Celebrations Mark 250th Anniversary
Regional celebrations for the 250th anniversary of anthracite can be found at www.250thanthraciteanniversary.org and the Facebook page "250th Anniversary of Anthracite."
According to an announcement on the Facebook page, the industry got its start in 1768 when Connecticut blacksmith Obadiah Gore Jr. returned to the Wyoming Valley and was aware of the area's coal potential.
Through experimentation in his shop near present-day Pittston and Wilkes-Barre, he proved that the local stone attained very high and even heat, which is ideal for industrial use. Word and newspaper accounts spread his discovery, which launched the anthracite mining and iron industries in northeastern and central Pennsylvania.
While there have been significant changes in the anthracite coal industry over the last 250 years, Duane Feagley, executive director of Pennsylvania Anthracite Council, said there is still stable market for anthracite.
"The home heating market is still a significant market," Feagley said.
Other Modern Uses for Anthracite Coal
In addition to home heating, Greg Driscoll, president and CEO of Mahanoy City-based Blaschak Coal Corp. which owns the Lattimer Breaker near Hazleton, said anthracite coal also is used in water filtration and for making steel as well as coal-fired pizza.
He said the anthracite industry established the culture makeup of the region, provided the impetus for the growth in the first part of the 20th Century and should be recognized.
"Few places are like this with its distinctive tie to one industry and it's pretty amazing to me," Driscoll said.
According to Driscoll, the production of anthracite coal has dropped from 100 million tons in 1917 to 3 million tons. The industry formerly employed about 200,000 miners and now employs about 900.
A reemergence of anthracite could have a huge impact on the region, Driscoll said.
Recent estimates suggest 2 to 4 billion tons of recoverable anthracite still remains. Reserves are sufficient for production to increase three-fold and be sustained for decades, he said.
Pointing out that anthracite is a clean-burning fuel with environmental benefits, Driscoll said he still sees opportunities to mine the existing anthracite reserves in Pennsylvania to "complete the job started 250 years ago."
"With its high carbon content in Pennsylvania, it is among the best anthracite in the world," Driscoll said. "I think anthracite in Pennsylvania has hit the bottom but is on the path to being bigger and recovering and generating economic and environmental benefits."