SME Tickets to Conference Functions Are Going Fast - Don't Delay!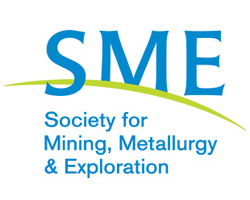 February 7, 2018 - There's still time to enhance your experience at the 2018 SME Annual Conference & Expo and 91st Annual Meeting of the SME-MN Section in Minneapolis, MN with our featured events.

Once you've registered for the conference, use your registration link to attend the following events:

Health & Safety 5K Fun Run – Don't miss out on your chance to run in U.S. Bank Stadium, home of the Minnesota Vikings and Super Bowl LII.
Learn to Curl Funspiel – Learn to play the Olympic sport described as "Chess on Ice" and enjoy curling at the official USA Olympic training center.
Northern Minnesota Field Trip (Two-Day) – Join fellow attendees for a unique two-day field trip to explore Northern Minnesota's Iron Range.
Move Mining Live Competition – Attend this year's live event and hear the ideas that are helping to change the world's perception of mining!
MPD Scotch Nightcap – Come support the Mineral and Metallurgical Processing Division's (MPD) scholarship and award funds at an evening filled with cocktails, snacks and live music!
Network with more than 6,000 industry professionals from around the world.
Share innovative ideas, best practices and cutting-edge research in more than 120 technical sessions.
Visit with industry insiders with an expansive marketplace of more than 550 exhibiting companies.
Visit www.SMEannualconference.com for more information on how to make the most out of your conference experience.