UMWA and West Virginia Senator Manchin Respond to Ongoing Miner Pension Crisis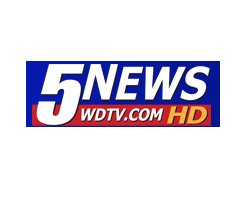 February 8, 2018 - Congress has established a joint special committee to come up with a solution to depleting miner's pension fund.
According to the United Mine Workers of America, the committee is in charge of coming up with a "workable legislative solution" to the crisis by the end of November.
Due to the 2008 Recession and a series of bankruptcies in the coal industry, the pension fund has been severely depleted. There's fear that if a solution isn't reached soon, the fund will become insolvent.
Senator Joe Manchin sent a letter Wednesday to Pension Benefit Guaranty Corporation, questioning the state of their Multiemployer Program (which would step in if the UMWA fund becomes insolvent).
You can read that letter at the Related Link. You can also view a statement by the UMWA below.
Statement From UMWA
"I had hoped that Congressional leadership could come together and take immediate action to put an end to the pension crisis confronting millions of American retirees, including more than 107,000 current and future UMWA retirees, but they did not. Today's failure to act makes tomorrow's solution more expensive.
"However, I am encouraged that Congress has established a joint special committee that is charged with coming up with a workable legislative solution to this crisis by the end of November. If they can agree on a path forward, there will be an expedited vote on that solution.
"But that committee cannot properly understand the full scope of this problem sitting in a room on Capitol Hill. I strongly encourage them to hold hearings across America to hear directly from the people whose lives are at stake. Their voices must be part of the committee's considerations.

"As for the UMWA, we will continue our fight to ensure that the pensions our members earned doing the hard, dangerous work to provide the fuel that has energized America will be paid in full. Their retirement security was promised by the federal government in 1946. Every Congress from that day to this one has kept that moral commitment. I hope and pray that this Congress will not be the first to fail to keep the government's word."
CoalZoom.com - Your Foremost Source for Coal News