Cold Start to Year Will Have Small Impact on Coal Purchases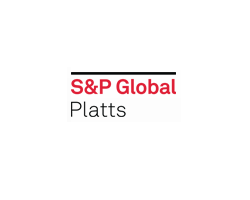 By Jim Levesque
February 9, 2018 - Major Eastern US utilities are expecting only a small increase in coal volume purchases following a cold start to the year, fuel buyers told attendees at the World Trade and Transport Conference in New Orleans.
Speaking on a conference panel Thursday, Southern Company Coal and Transportation Procurement Manager John Ohlson said increased January burn would likely "change the number on our next RFP slightly," but the utility doesn't expect any additional spot or term buys before the summer.
Michael Shinn, general manager of fuel procurement at South Carolina Electric & Gas, said there could be a few more spot buys above the utility's projections heading into the year, but nothing that would be a "real impact" on total coal volume purchases for 2018.
Frank Costanzo, senior coal originator with the Tennessee Valley Authority, said the unexpected January burn would likely bring no real change to the utility's planned coal buys but noted the cold snap did "open a lot of eyes on how burns can change versus what might have been projected."
Costanzo noted that having the ability to be flexible with your coal inventory is "more valuable than ever," but keeping a more regular schedule of deliveries is a challenge in a volatile generation environment with fluctuating natural gas prices and weather changes.
Ohlson added the cold start to the year also highlighted the importance of the coal plants that went online when electricity demand spiked.
Exports 'Helping Us'
The fuel buyers also discussed the resurgent export thermal market off the East Coast and its effect on US utilities. The panelists were in agreement that while seaborne interest has lifted coal prices, something they don't want to see, it also has has given coal producers business during a domestic slowdown, which, in the long run, is good for the industry.
"I think exports are helping us because we just don't have the demand now in the US," Shinn said. "The export market is bringing capital to producers when they couldn't get it here."
Ohlson echoed the sentiment, adding that while the seaborne market supporting prices could be seen as more "foe than friend," new business for producers is a positive for utilities because it helps the suppliers' bottom line.
"Absent the cold weather and absent the export market, coal would have gone off a cliff in terms of price and use," Costanzo said. "But with the export market, there's a safety net at the bottom of the cliff."
CoalZoom.com - Your Foremost Source for Coal News