UK-Based Oracle Power Gets Approval for 700MW Coal-Fired Plant in Pakistan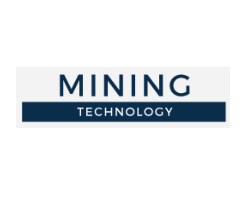 February 12, 2018 - UK-based firm Oracle Power has received approval from Pakistan's Private Power and Infrastructure Board (PPIB) for the development of a 700MW coal-fired power plant in the south-east of Sindh province.
The company was awarded approval for the issue of a notice to proceed (NtP) and letter of intent (LoI) to its subsidiary Thar Electricity (TEPL) for development of the power plant at Block-VI of the Thar desert, as part of the 1,400MW facility's first phase development.
Originally, the power plant's first phase was planned to have a capacity of 660MW.
However, the increase in capacity was allowed in line with new requirements in the country for more efficient technology.
The development comes after Oracle Power and its consortium partners, Sichuan Provincial Investment Group (SCIG) and PowerChina International Group, submitted a proposal for the power plant in November last year.
Oracle Power CEO Shahrukh Khan said: "This is an important step in the regulatory process in Pakistan, confirming the reciprocal commitments of Oracle and its consortium partners and the Government of Pakistan to this major energy project.
"Together with the inclusion of the project in China-Pakistan Economic Corridor (CPEC), it should assist fast-tracking of the project to financial close."
The company's partners are engaged in due diligence as their part of the first stage of the MoU signed in November last year.
SCIG and PowerChina are expected to make their final development decision later this year.
At the time of the decision, Oracle will sign EPC contracts and definitive agreements, while the Chinese partners will begin investing in the project.
As part of the next steps, the company is waiting for a formal issue of the LoI and the NtP, with it then needing to achieve a performance guarantee for an amount of $700,000.
The consortium will subsequently be required to submit applications related to the tariff and a generation licence before agreeing to a 30-year power purchase agreement, as well as contracts for coal supply and implementation with the Pakistan Government.
CoalZoom.com - Your Foremost Source for Coal News