Contura Announces 2018 Guidance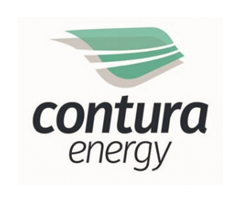 February 12, 2018 - Contura Energy, Inc., a leading U.S. coal supplier, today announced production, cost and sales guidance for full-year 2018. The company expects to announce its fourth quarter and year-end 2017 results on or around March 29, 2018.
The company expects total 2018 coal shipments to be in the range of 15.0 million to 16.8 million tons across all operations, including 3.7 million to 4.1 million tons of captive Central Appalachia (CAPP) metallurgical coal and 4.2 million to 5.0 million tons of metallurgical coal through its Trading and Logistics segment. Northern Appalachia (NAPP) shipments, sold primarily into thermal markets, are anticipated to be between 7.1 million and 7.7 million tons.
As of February 6, 2018, 16% of the midpoint of anticipated 2018 CAPP coal shipments were committed and priced at an average expected per-ton realization of $113.53, with an additional 33% committed and either unpriced or priced based on various indices. Based on the midpoint of guidance, 88% of anticipated 2018 NAPP coal shipments were committed and priced at an average expected per-ton realization of $41.96.
Contura expects its 2018 CAPP cost of coal sales per ton to range from $68.00 to $73.00. NAPP cost estimates are projected to be between $29.00 to $33.00 per ton. Additionally, costs related to the company's idle operations are expected to be between $10 million and $12 million for full-year 2018.
The margin from Contura's Trading and Logistics platform is expected to average $9 to $15 per ton for the full-year 2018. The margin guidance excludes consideration of any remaining shipments relating to the Powder River Basin (PRB) assets that the company divested in early December 2017.
Contura's capital expenditures for 2018 are expected to be in the range of $64 million to $74 million, while SG&A guidance is estimated at $32 million to $36 million, excluding one-time and non-recurring items, annual incentive bonus and stock compensation. Depreciation, depletion and amortization for 2018 is expected to be between $40 million and $50 million. The company expects 2018 cash interest expense to be between $25 million and $27 million.
CoalZoom.com - Your Foremost Source for Coal News