Pre-Owned Underground Mining Machinery Results in Lower Cost per Ton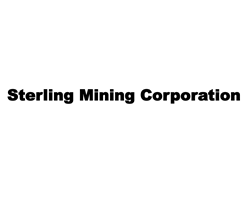 February 12, 2018 - Quality equipment at a very reasonable price is available at a large sale of used underground mining machinery now taking place. This equipment will provide reduced mining costs for this highly competitive coal industry market. As optimism in the coal industry increases, with the support of the Trump administration, here is an excellent opportunity to purchase equipment at a highly competitive price thus making possible a lower cost per ton and providing advantages over competitors.
The equipment is available for immediate shipment and the range of continuous mining equipment includes: 1- Joy 14CM10AA miner; 5 - Fairchild Continuous Miners; and 5 - Fairchild Continuous Haulage Systems. There is also 1 - Fairchild 35C-WH Ground Based Battery System and 10 - Fairchild On Board Battery Systems.
Roof bolters are available too. The range includes 1 - Fletcher LTDO-13-B, C-F Low Profile Single Boom Bolter; 1 - Fletcher Roof Ranger ll Twin Boom (Crawler) Bolter 13-B, C-F Low Profile; and 3 - Fletcher Roof Ranger ll Twin Boom Bolter (Rubber Tire) B, C-F Low Profile.
Other equipment includes: 1 - A.L. Lee Mini-Mac Scoop 30HP; and 2 - Cogar Feeder Breakers. A large selection of belt conveyor equipment includes: 26 - Double Drive 36" Gear Driven Belt Drives; and 3 - Fairchild Double Drive 36" Lo-Lo Drives 75 HP.
There are a number of vehicles including: 2 - J.B. Long Rock Dusters and 17 - J.B. Long Inspector's Friends. There are 5 - Damascus Man Trip Transporters. Electrical equipment includes 4 - Line Power 750 KVA Power Centers.
For further information, please contact Ken Mosely 540-235-2445 or email ken.mosely42@gmail.com.
CoalZoom.com - Your Foremost Source for Coal News