Coal India Target for Power Sector Pegged at 513 MN Tonnes for Next Fiscal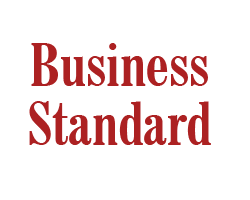 By Shreya Jai
February 13, 2018 - Coal India would produce 513 million tonnes of coal in 2018-19 and offer 12 million tonnes via e-auction to meet the power sector's demand. The balance amount to meet the power industry's demand of 615 million tonnes of coal would come from Singareni Collieries and captive coal blocks, Coal India executives said in a meeting.
Captive mines allotted to private power developers and states would collectively contribute 105 million tonnes by 2021-22 from 37 million tonnes currently. Coal India is expected to close the current financial year with 500 MT production.
After facing coal deficit in the last quarter, which led to power generation loss, the ministry of power has asked Coal India and the Railways to ensure supply of 615 million tonnes of coal with the movement of 288 rakes every day.
Coal India charted a company-wise plan for enhanced loading of 288 rakes a day in a recent meeting chaired by R K Singh, minister of state for power and new & renewable energy. Representatives from the ministry of power and railways, NTPC, Coal India attended the meeting. Minutes of the meeting were reviewed by Business Standard.
Of the eight subsidiaries of Coal India, Mahanadi Coalfields Limited would load the highest number of rakes per day, at 76. It would be followed by South Eastern Coalfields (57 rakes per day).
The Railways said the number of rakes would also be increased. To facilitate the same, Mohammad Jamshed, Member (traffic) Ministry of Railways, suggested that the average loading time by CIL subsidiary companies should be reduced.
This will help to increase the turnaround time of rakes. It was agreed that the loading time from the sidings, where per day rake loading is more than two, should not more than four hours and for siding, where per day rake loading is less than two, should not more be than five hours.
The power ministry, in the same meeting, had mentioned that the coal deficit in the last quarter had led to power generation loss, as reported by Business Standard.
Power ministry officials said the production from captive coal blocks awarded to private power developers and states would also improve. "It was assessed that the production of coal would progressively improve from around 37 MT at present to around 105 MT during 2021-22. However, there are issues with some of the coal blocks and needs to be monitored," said an official with the ministry of power.
The coal ministry auctioned the 29 coal blocks to the private sector and allotted 11 mines to states through India's first e-auction.
The power ministry officials said during the meeting that a portal is being developed wherein the status of coal availability at siding/ mine, availability of railway rakes being supplied to the power plants and the status of coal stock at the power plants would be monitored on an almost real-time basis.
"At present, these data are housed in three different places ie with coal companies, railways and Power plants. Many times there is mismatch of the data reported by different agencies. This would also lead to the transparency in the monitoring of coal supplies to power stations. CEA, MoP, MoC and MoR agreed to jointly develop this important portal by March 2018," he said.
CoalZoom.com - Your Foremost Source for Coal News